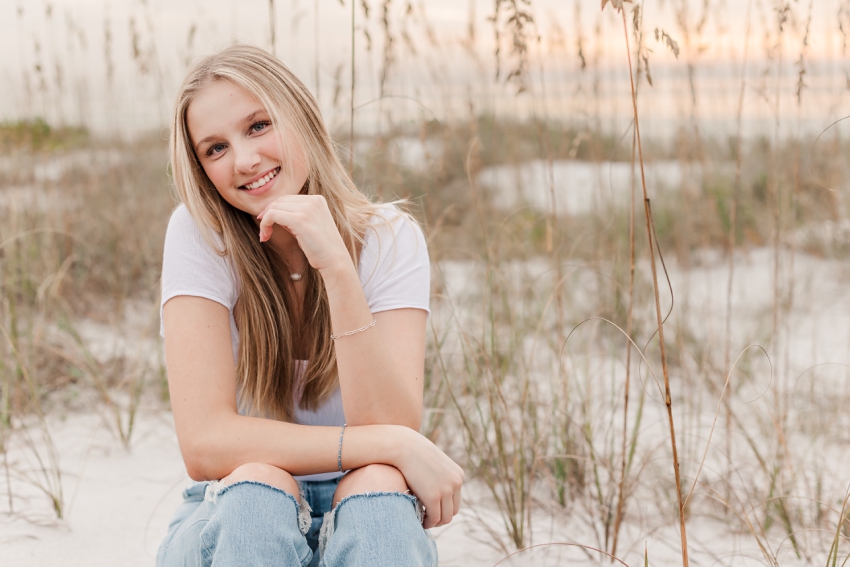 Sophie's Senior Portraits | Class of 2023
When you live in the desert and want something different for your senior portraits – you schedule a session at the beach! Sophie + her family were vacationing at St. Pete Beach all the way from New Mexico.. and after you see her session it'll be easy to understand why they fell in love with the area! Also, Sophie officially wins the award for most miles traveled for a session with me and still I have to pinch myself when I think about how blessed I am to connect with people all across the country to create such beautiful portraits.

Every senior experience is different and Sophie had a clear vision for her senior portrait! She wanted a beach sunset and lots of color. It just so happened though, that the week they were here we were bracing for some of the coldest temperatures the area has seen in YEARS. I'd be lying if I said I wasn't nervous about if we would actually be able to pull off what she had envisioned. The day of her session can and it was still warm enough… BUT it was cloudy all day. Then, as fate would have it… just as we arrived to the beach the sun appeared and shortly after the prettiest pastel colors painted the sky!! To say we were thrilled would be an understatement, that portion of her session was my personal favorite and I can't wait for you to see it for yourself.

Ready to capture your own senior portraits? You can learn more + start crafting YOUR experience HERE!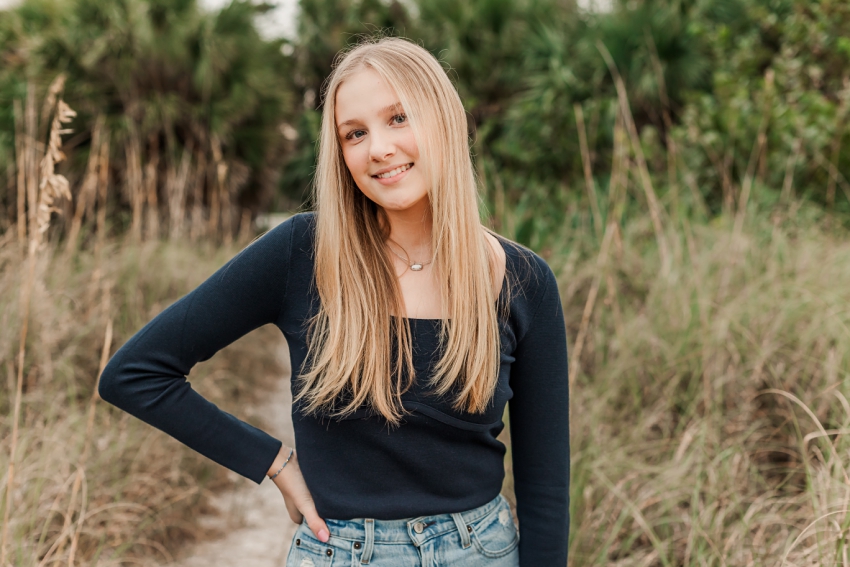 Sophie – THANK YOU for trusting me to capture your vision for these portraits! You were absolutely stunning and so easy to work with. I can't wait to see what you accomplish next!!
If you enjoyed this post, you may also love:
Riley's St. Petersburg Portraits
Emma's Clearwater Beach Portraits
Madison's Downtown St. Petersburg Portraits
Ready to book your own senior experience??