Jessica + Caleb chose Mary's Chapel at Selby Gardens Historic Spanish Point since it combined both her love of flowers and gardens with his desire to get married in a church. It was an intimate day with only a few close friends and family in attendance filling the quaint chapel. Jessica wore her grandmother's vintage wedding gown from the 1950s while Caleb donned a classic Calvin Klein black tux.
A few rain clouds rolled in throughout their day but as the saying goes.. rain brings you good luck on a wedding day! One thing is for sure, these two genuinely love each other and are going to be great partners on this marriage journey. There were a few bumps along the day but my favorite part was how Jessica just kept saying (with a smile on her face) "as long as I get to marry Caleb today, that's all that matters". I firmly believe your wedding day is only the beginning and I love celebrating with couples that hold that same sentiment.

Jessica + Caleb – I wish you both a lifetime of the love and laughter you shared on this sweet, intimate wedding day. It was absolutely an honor to witness and capture this chapter in your love story together.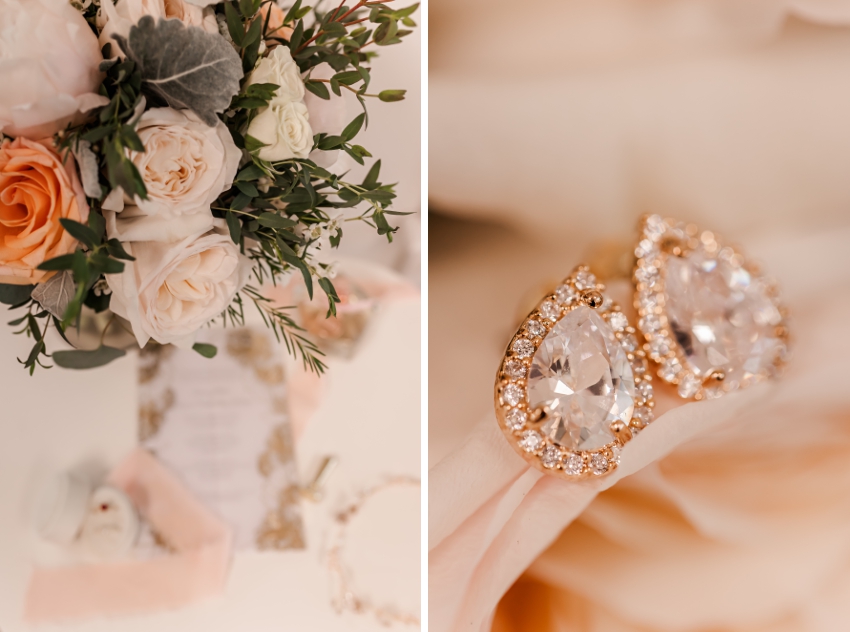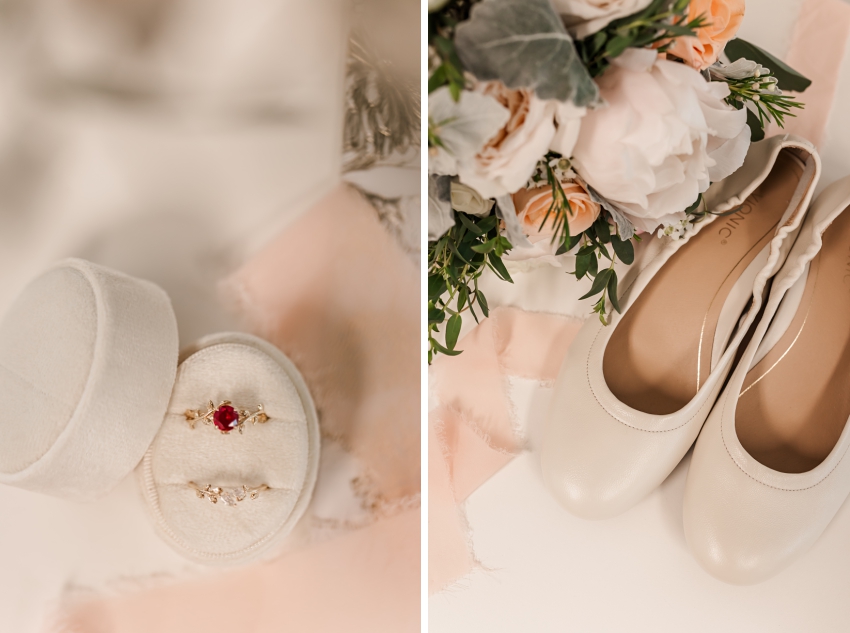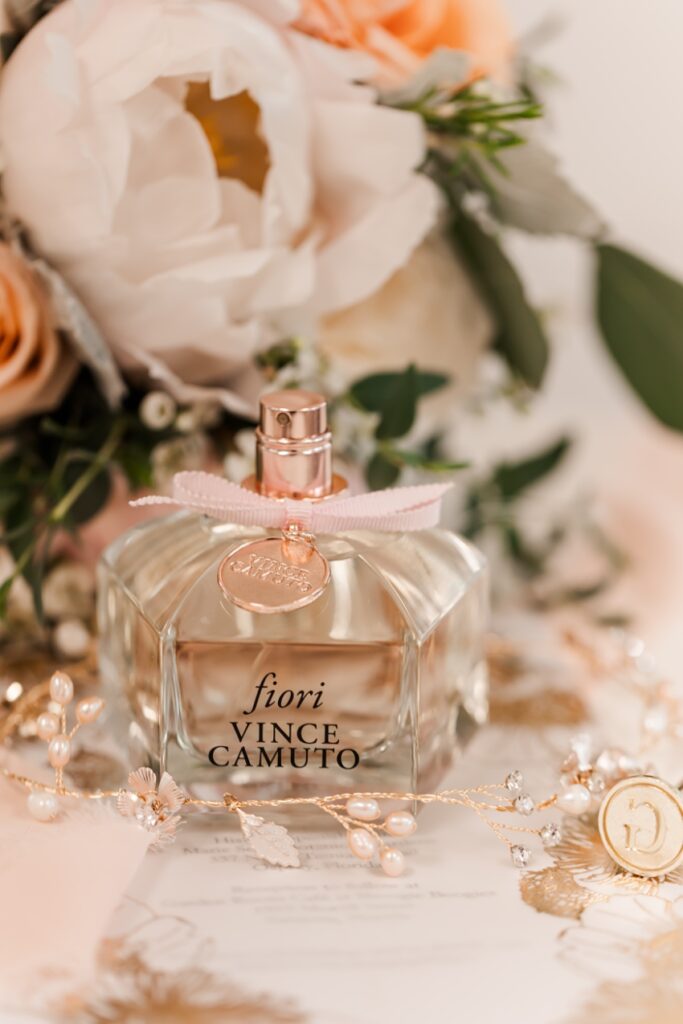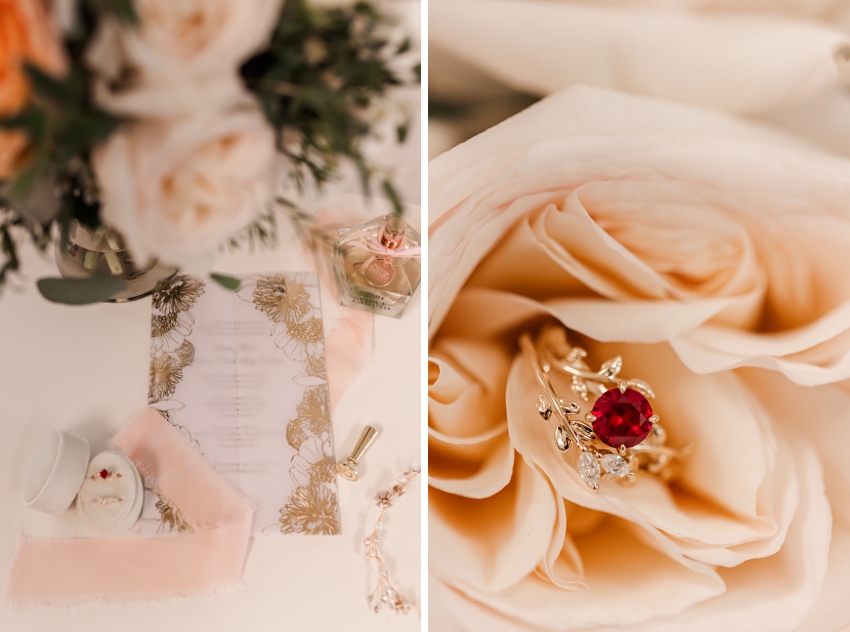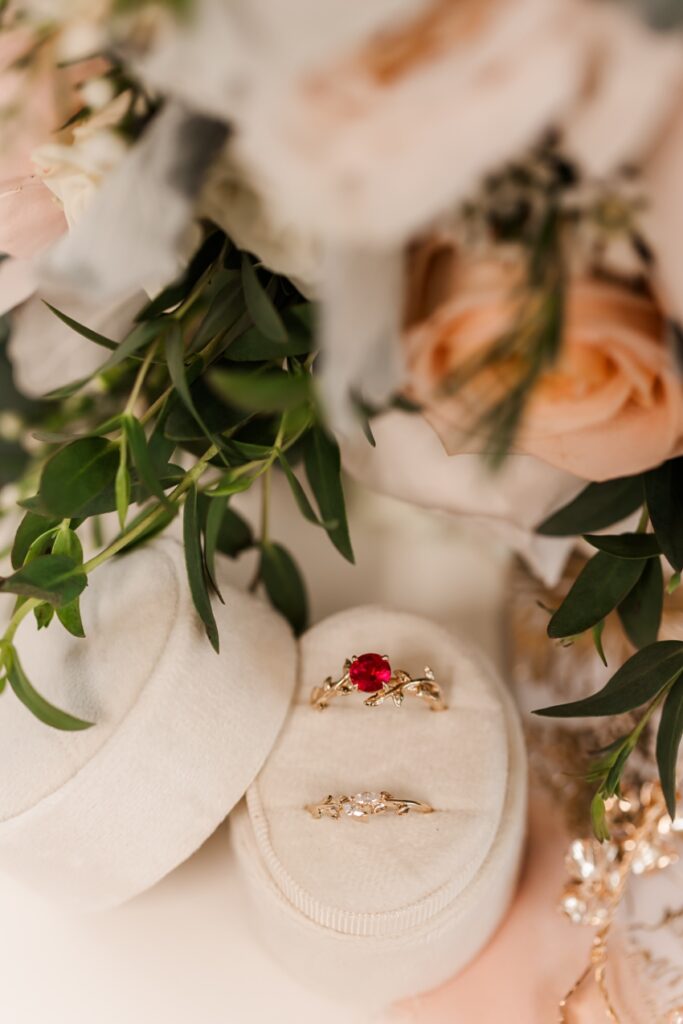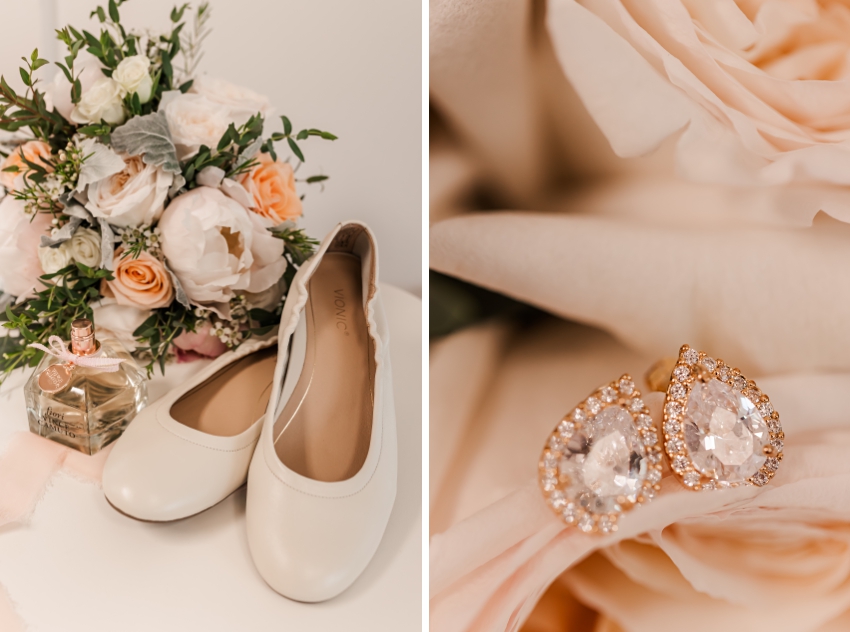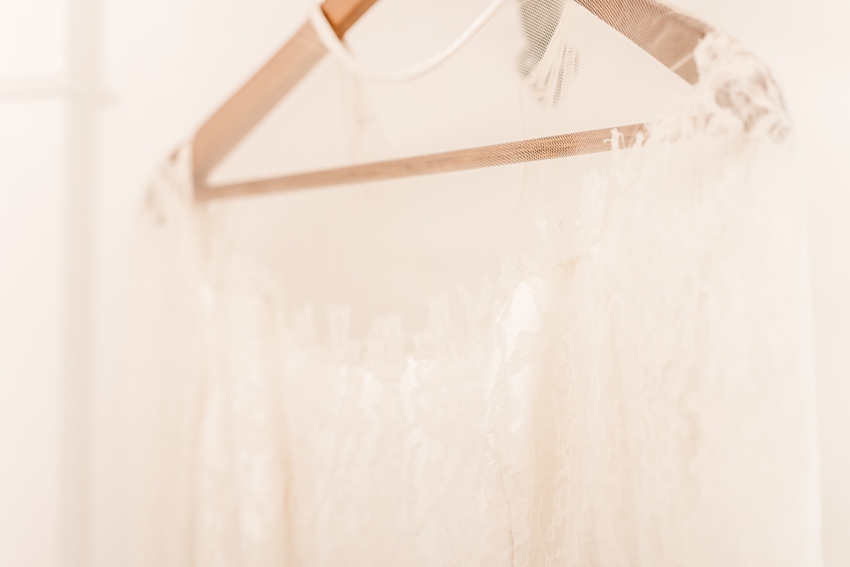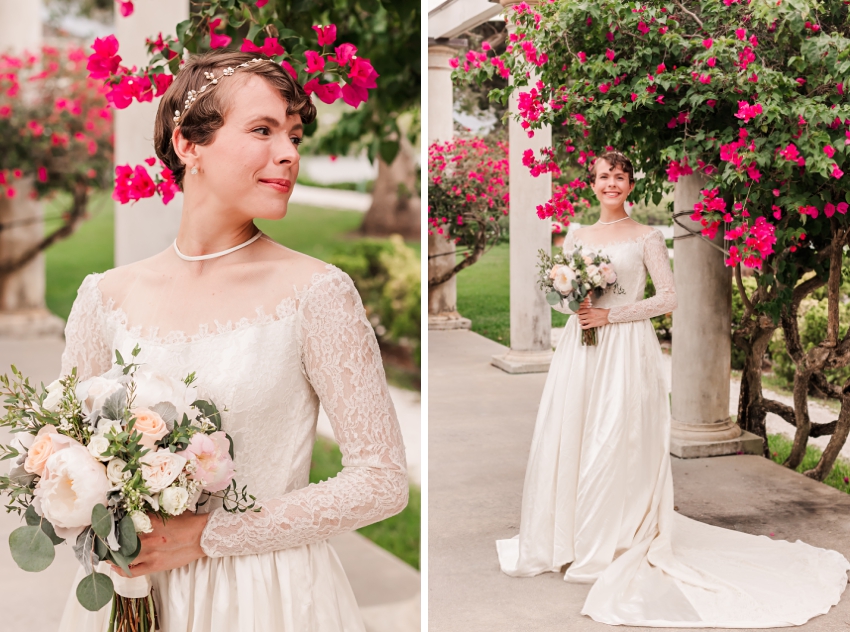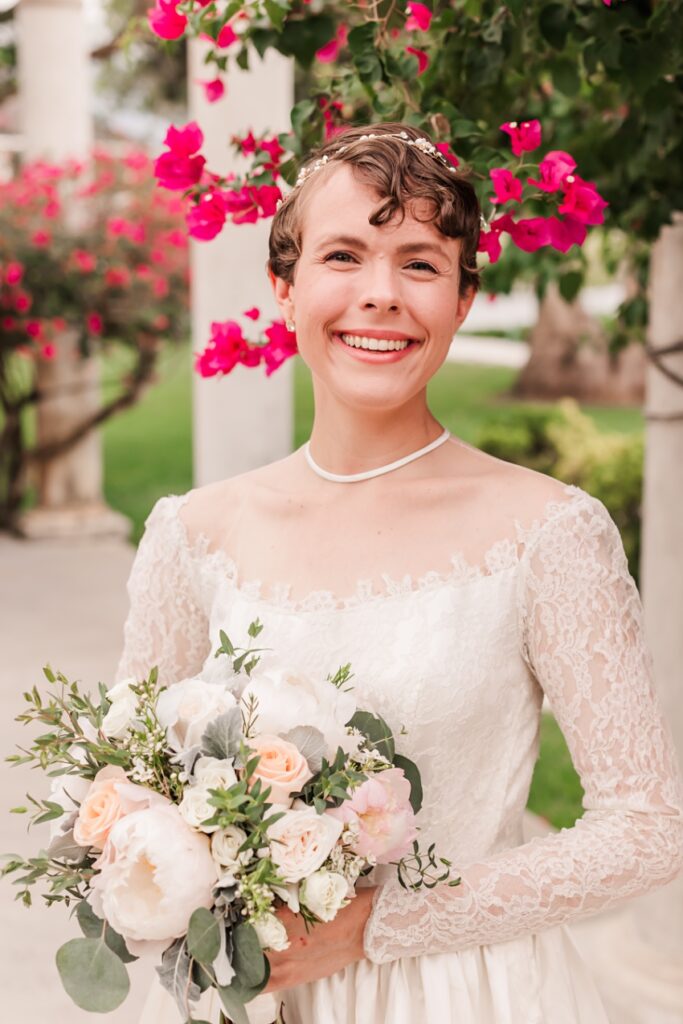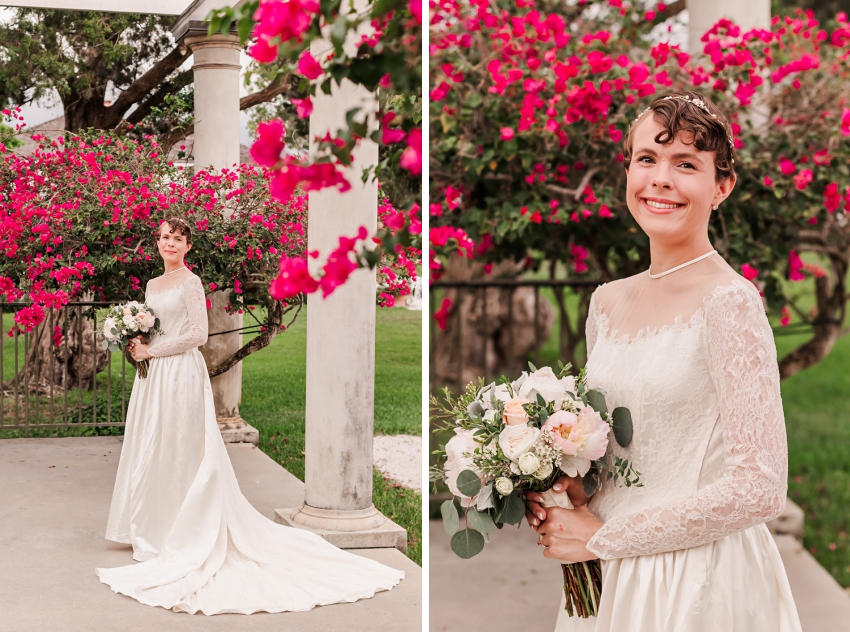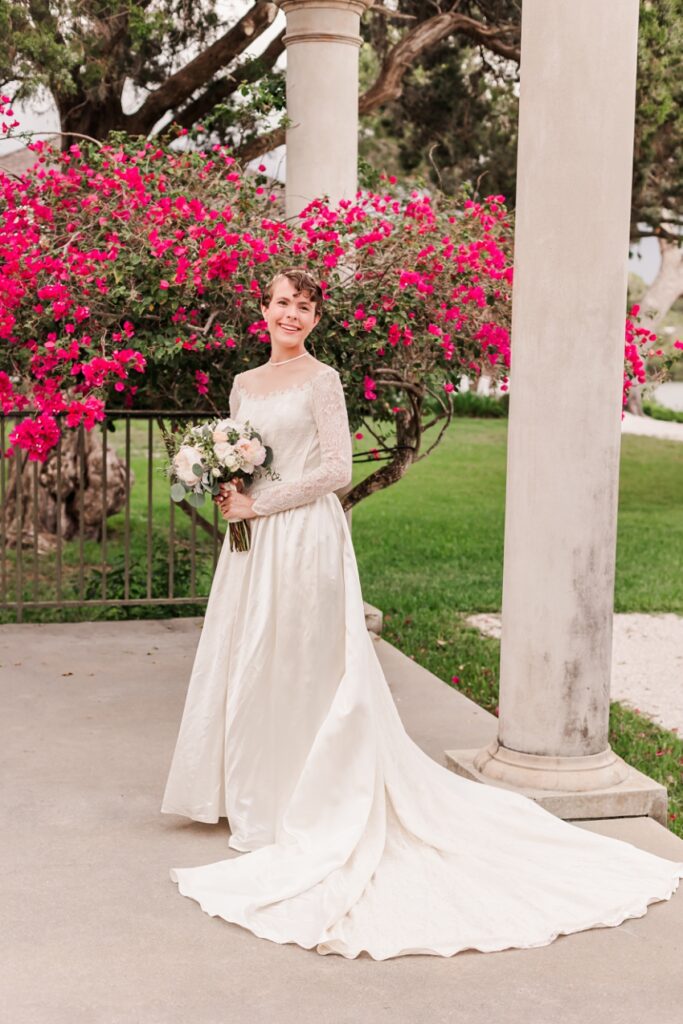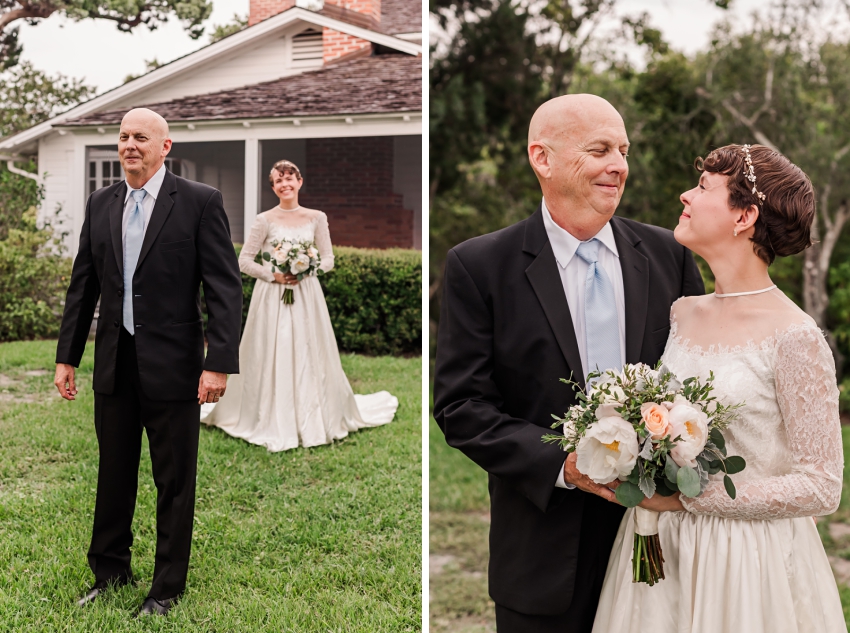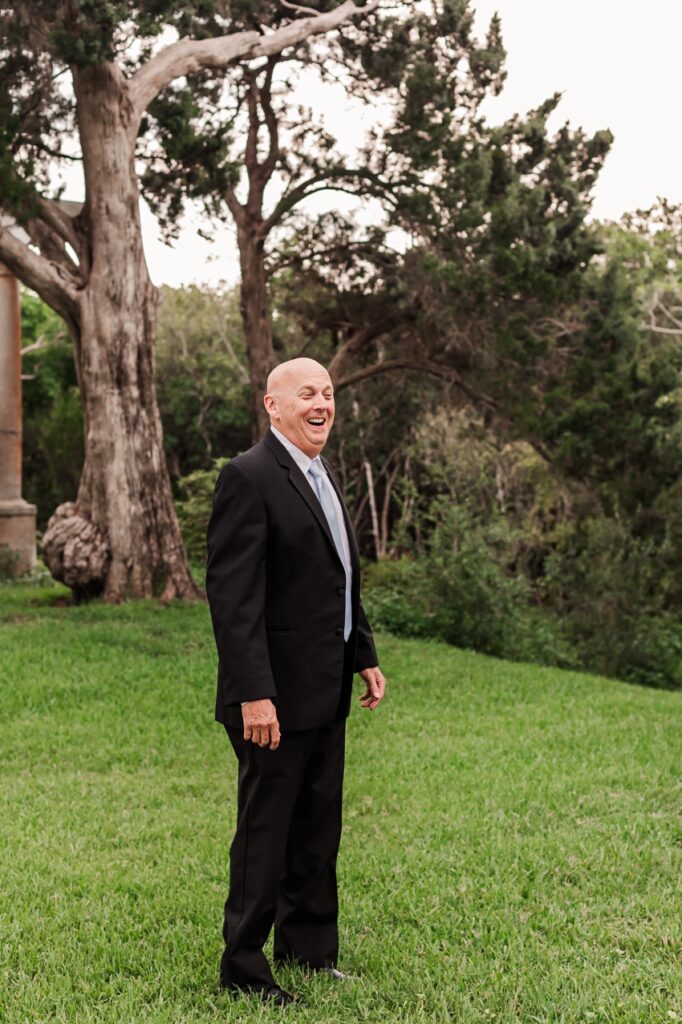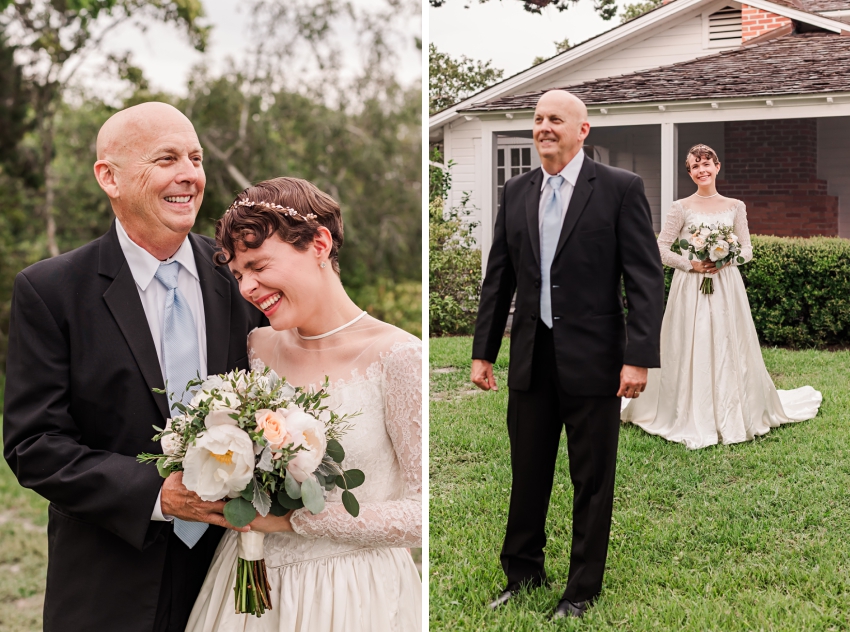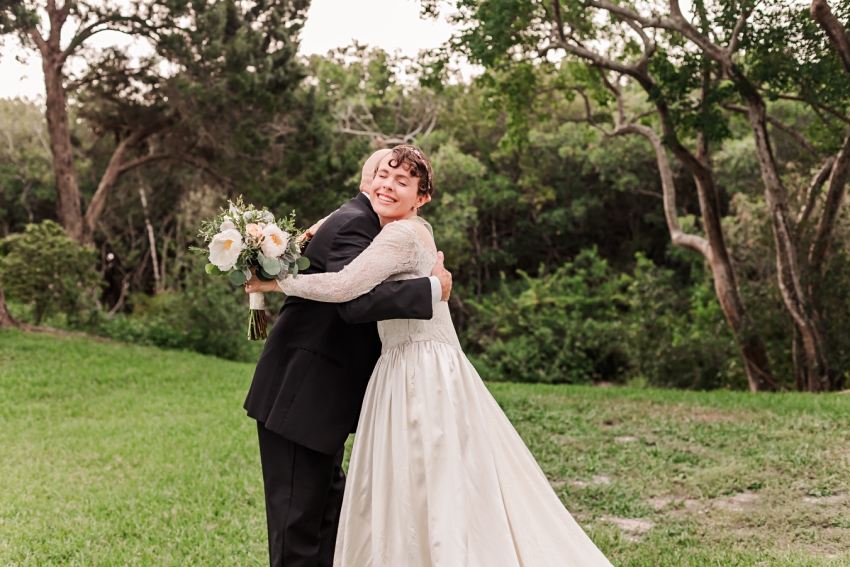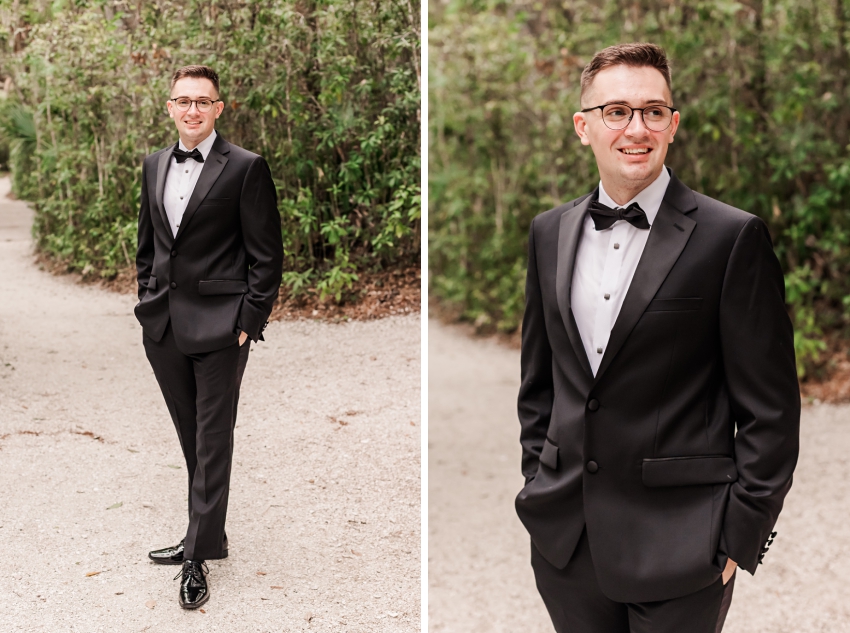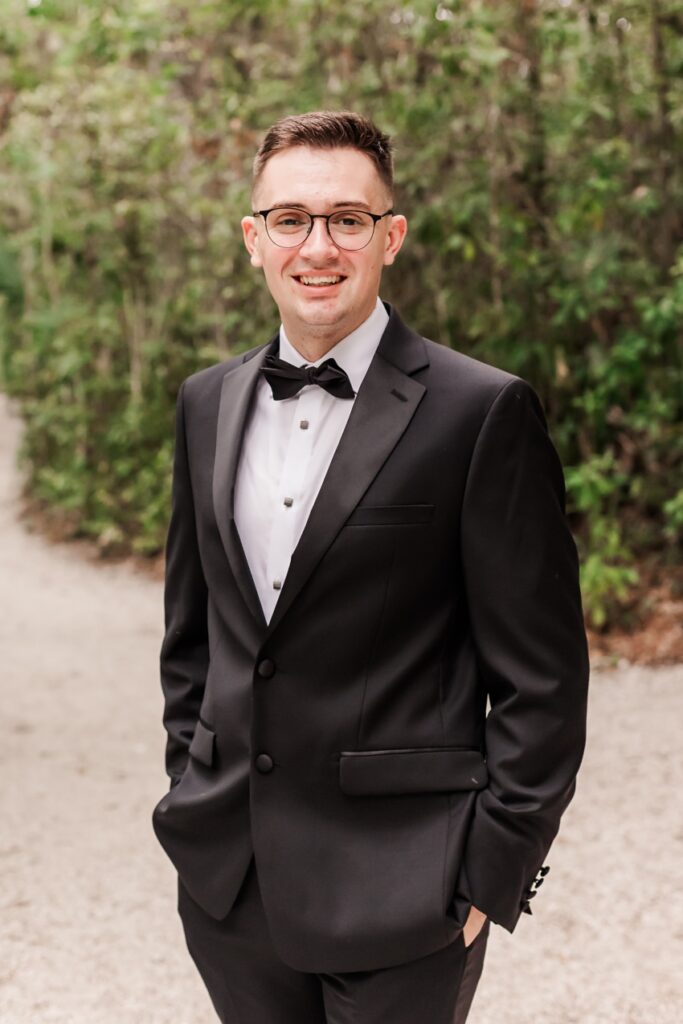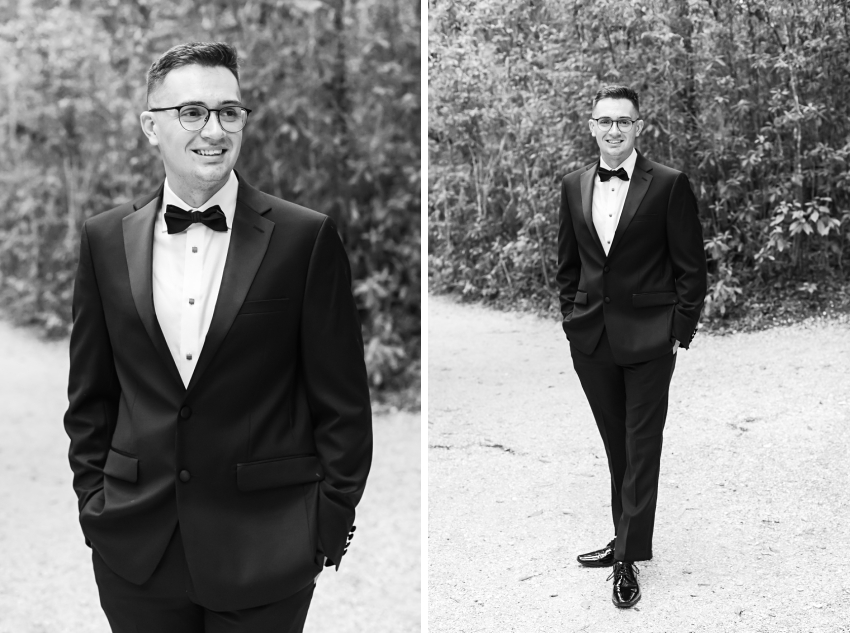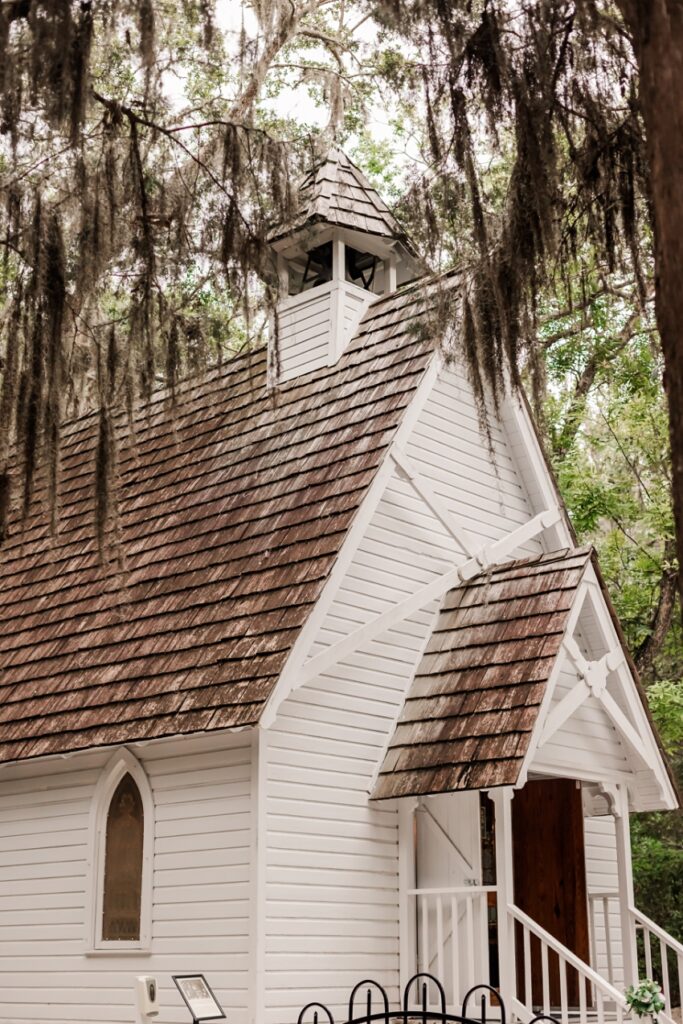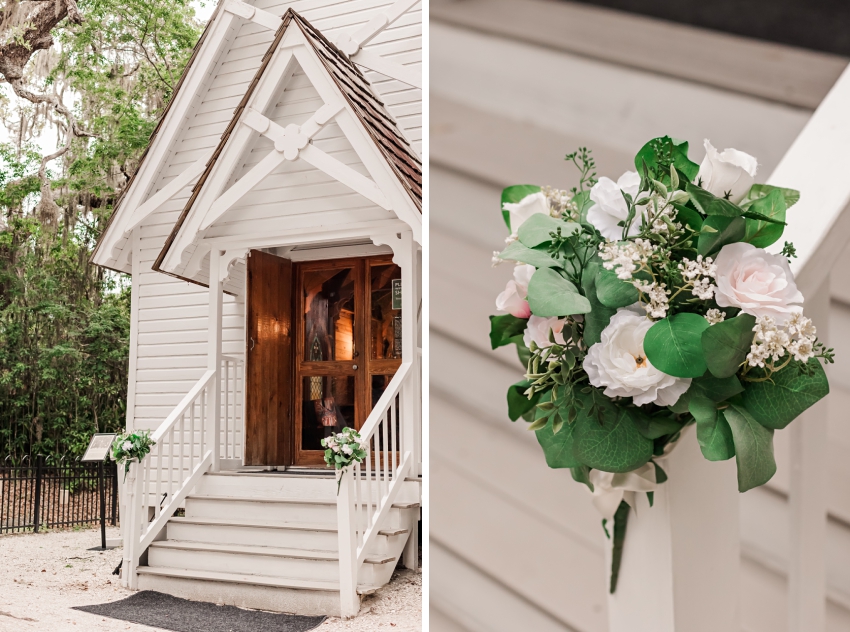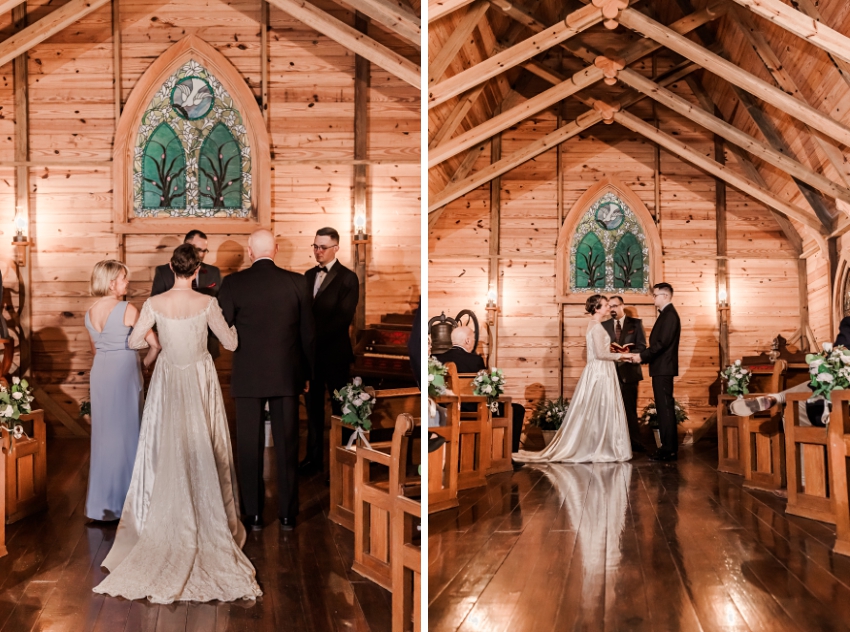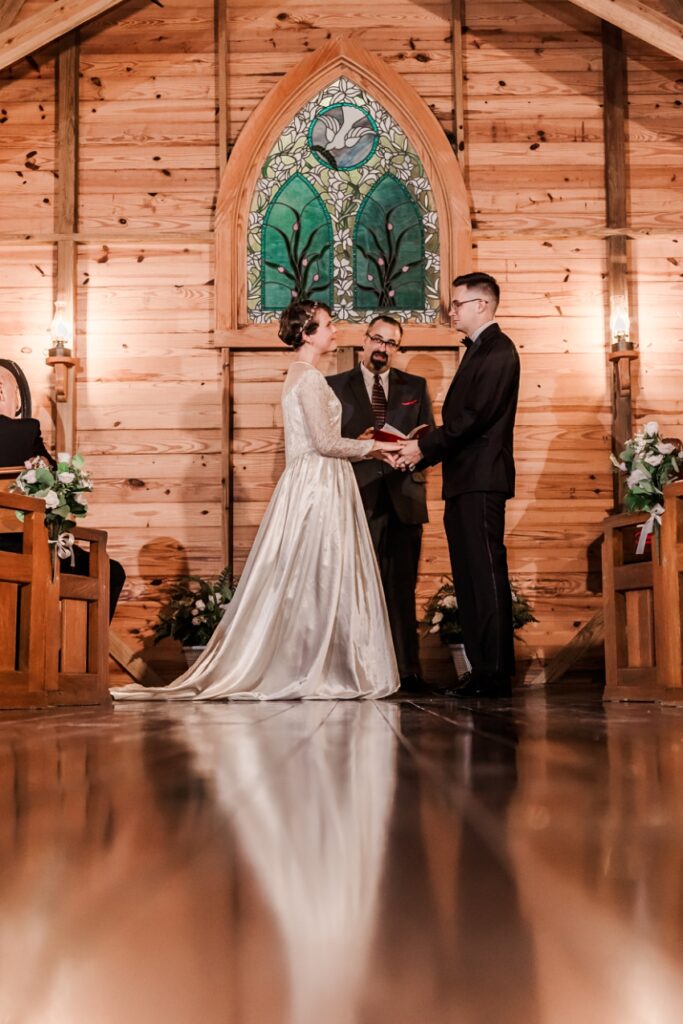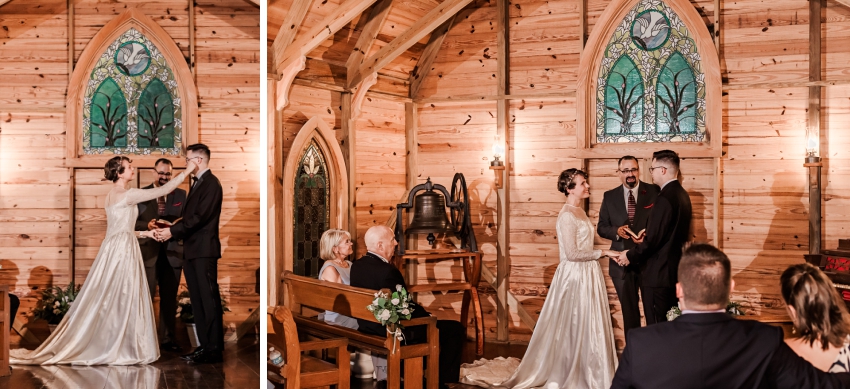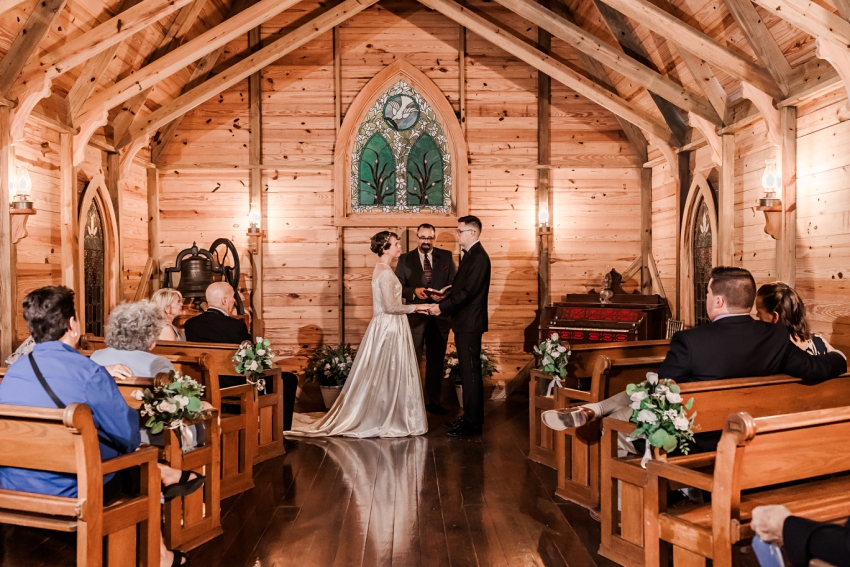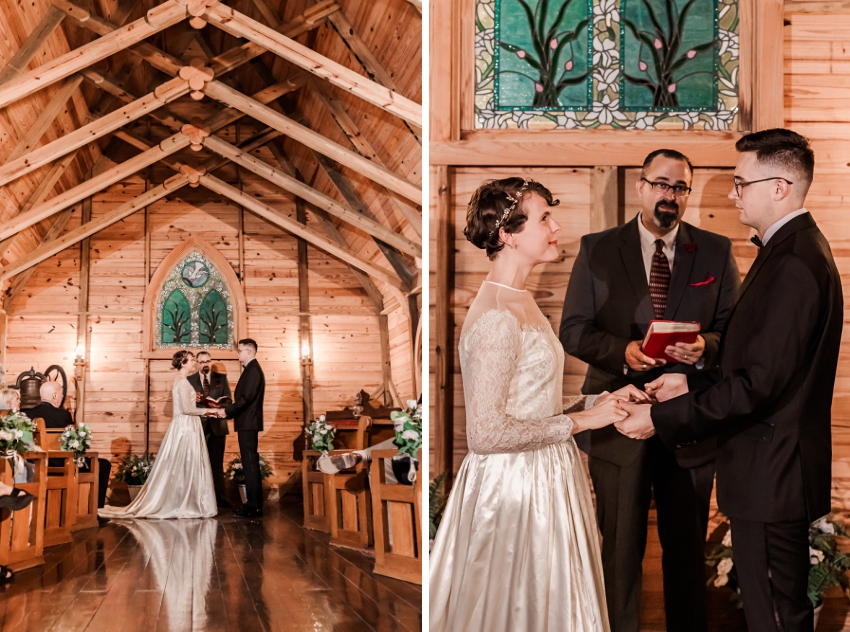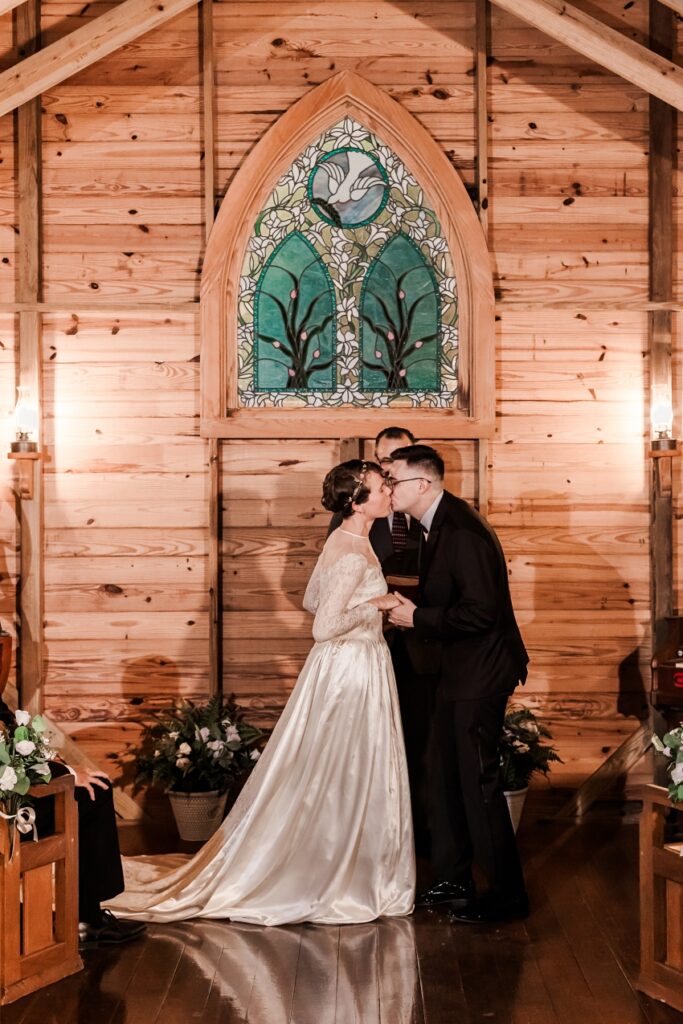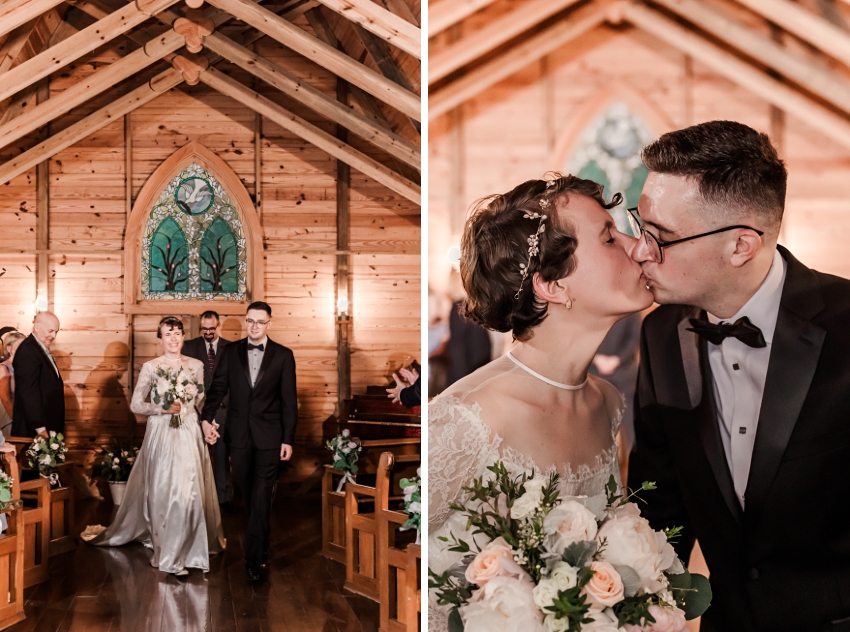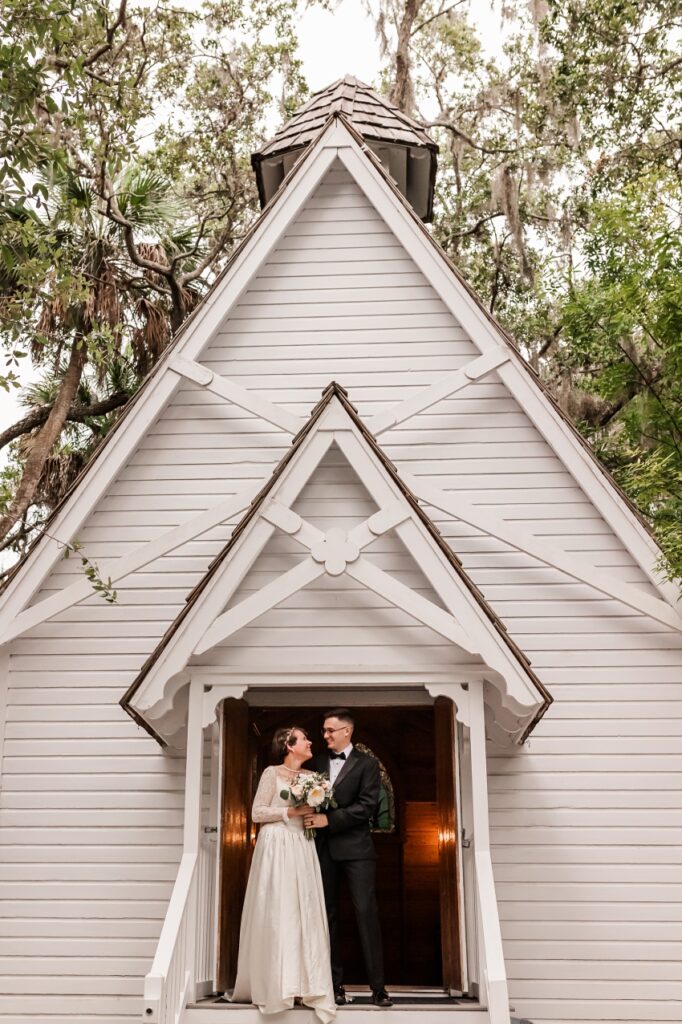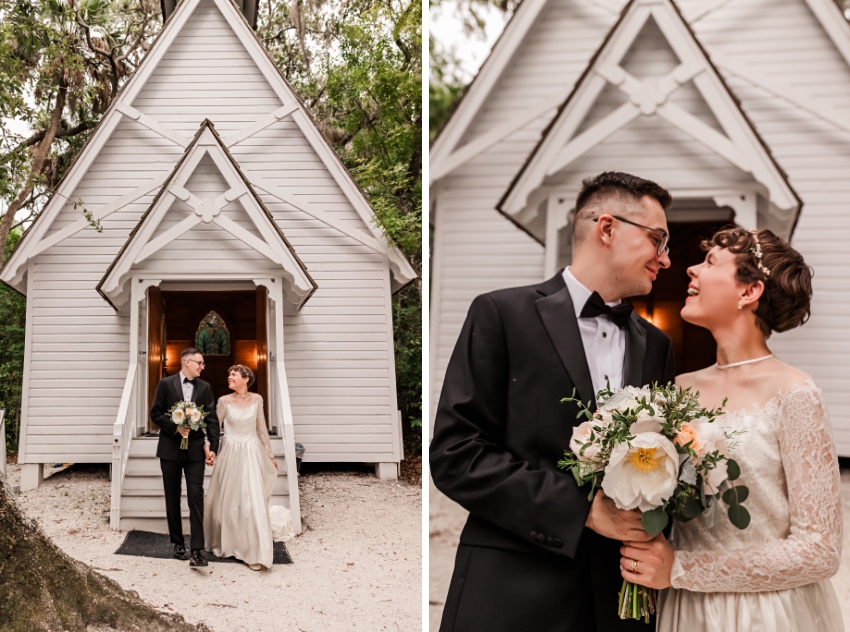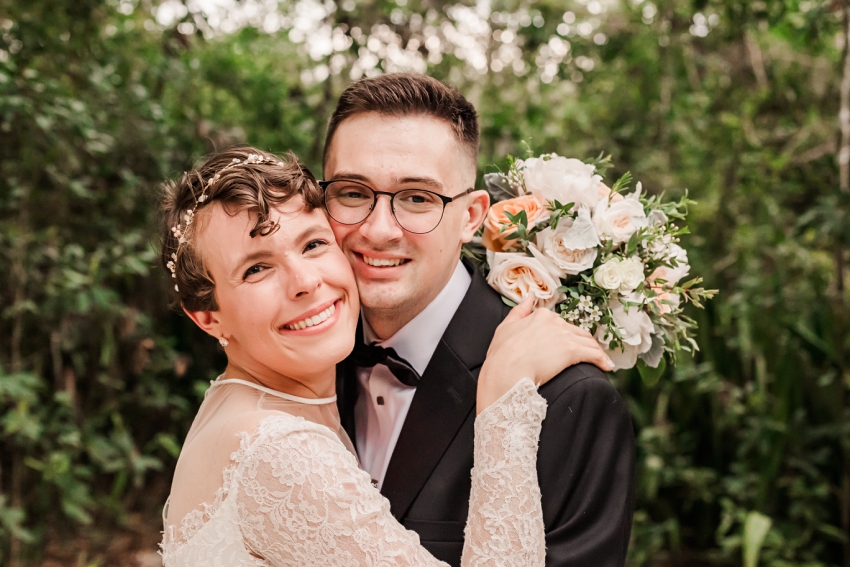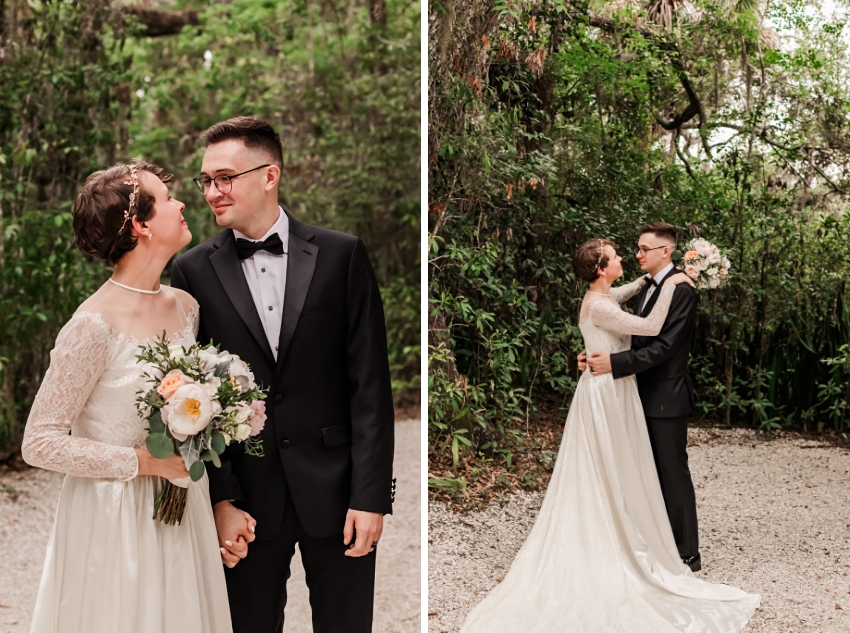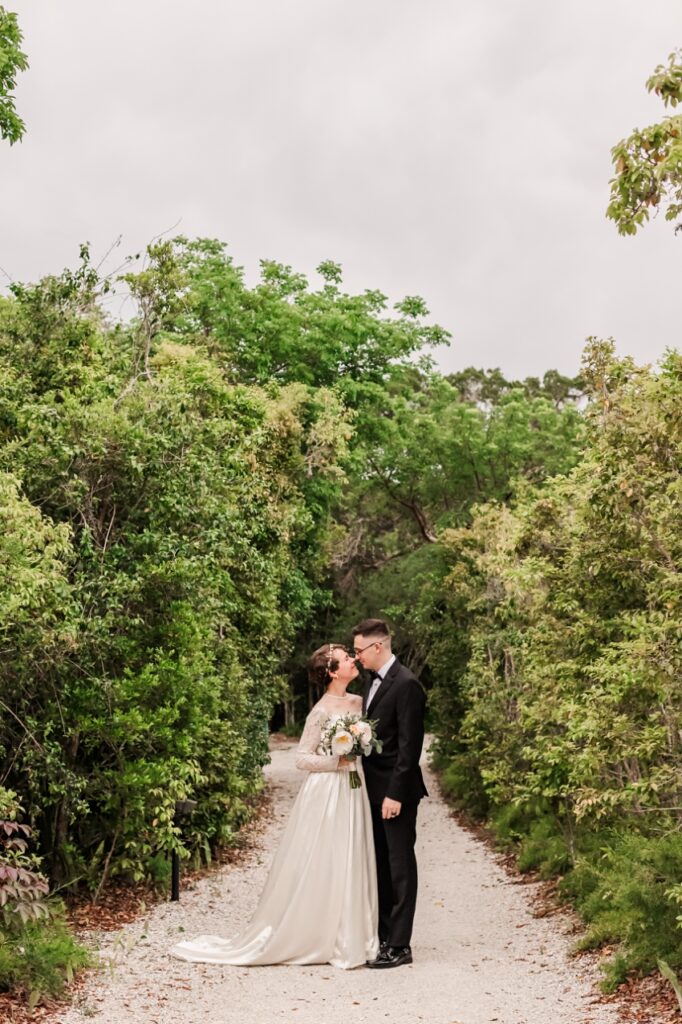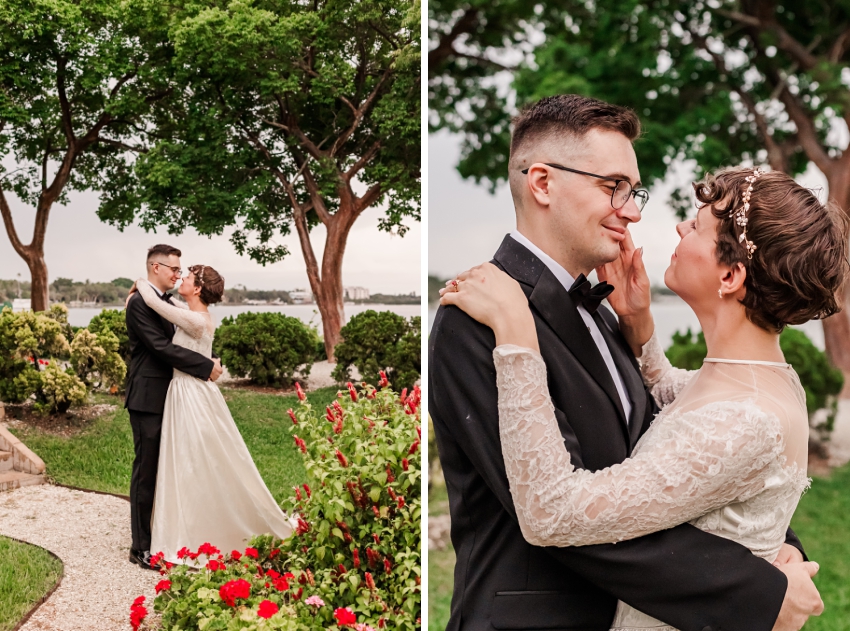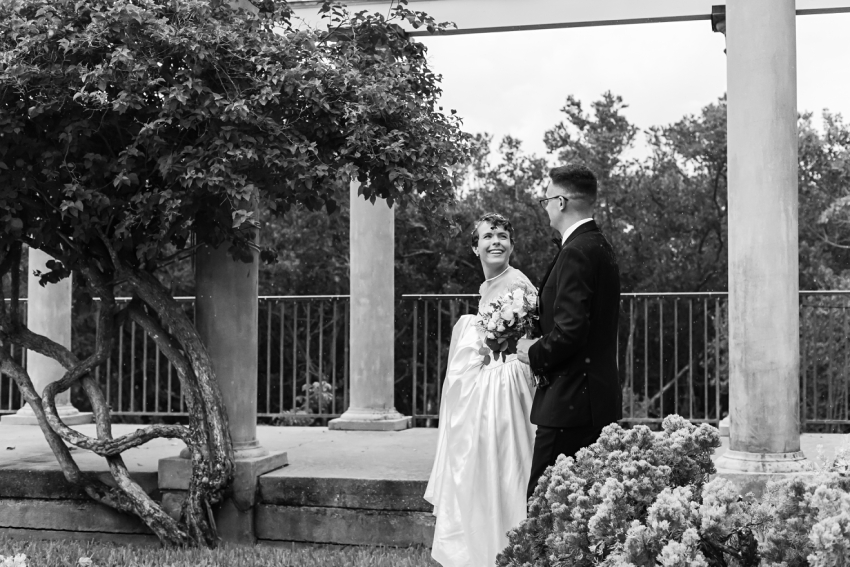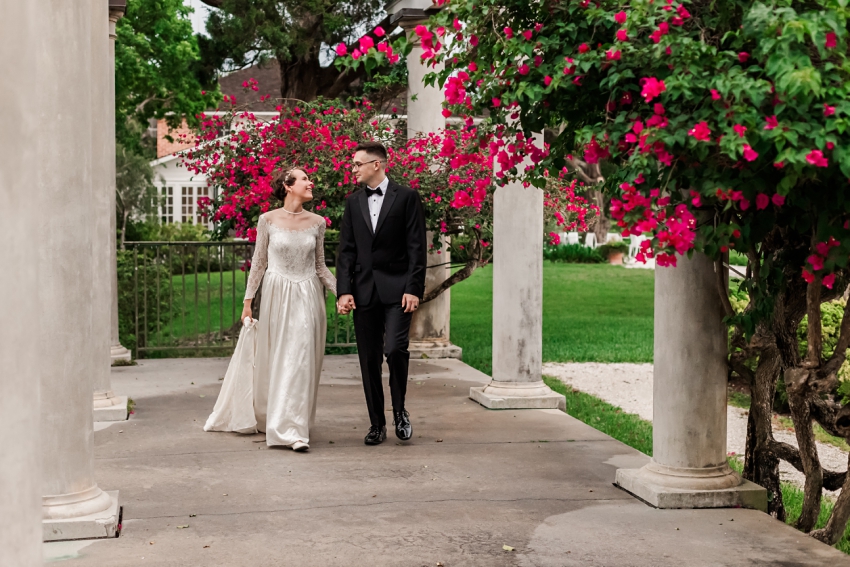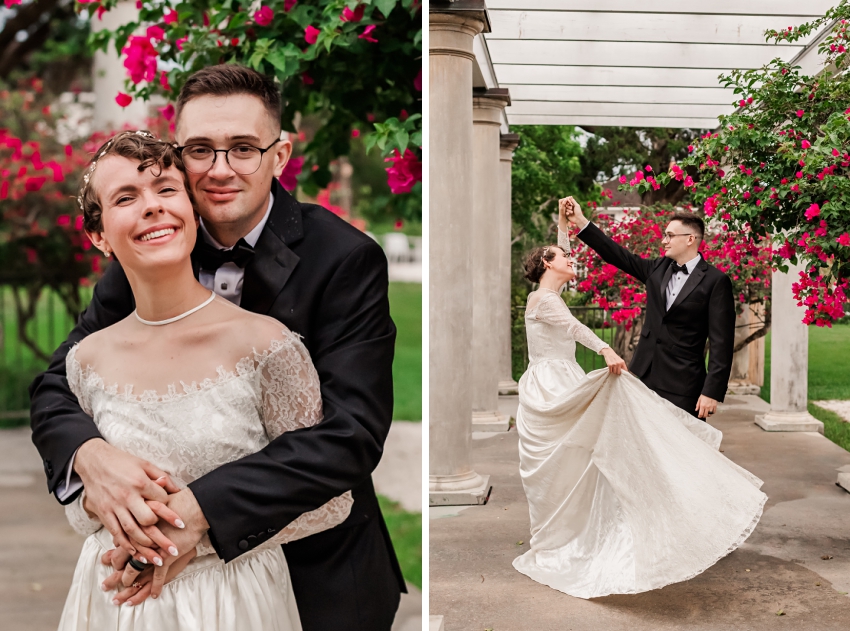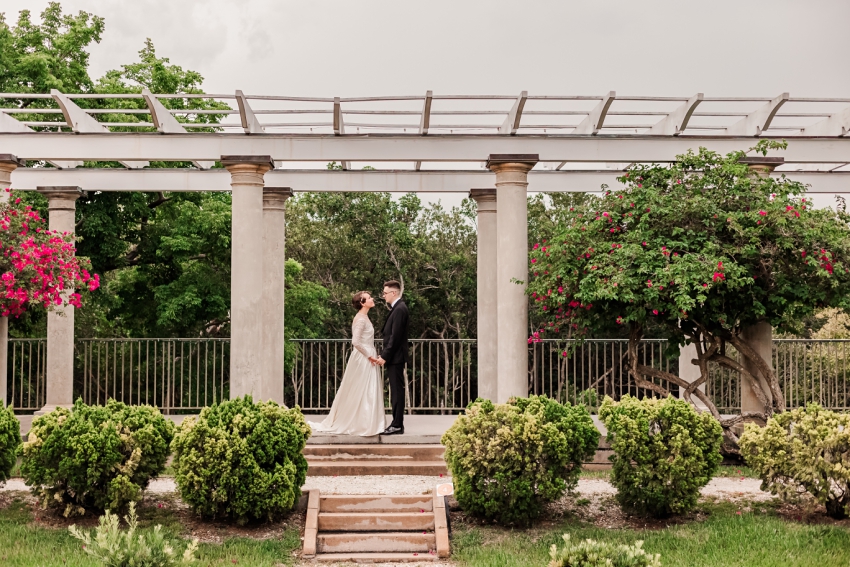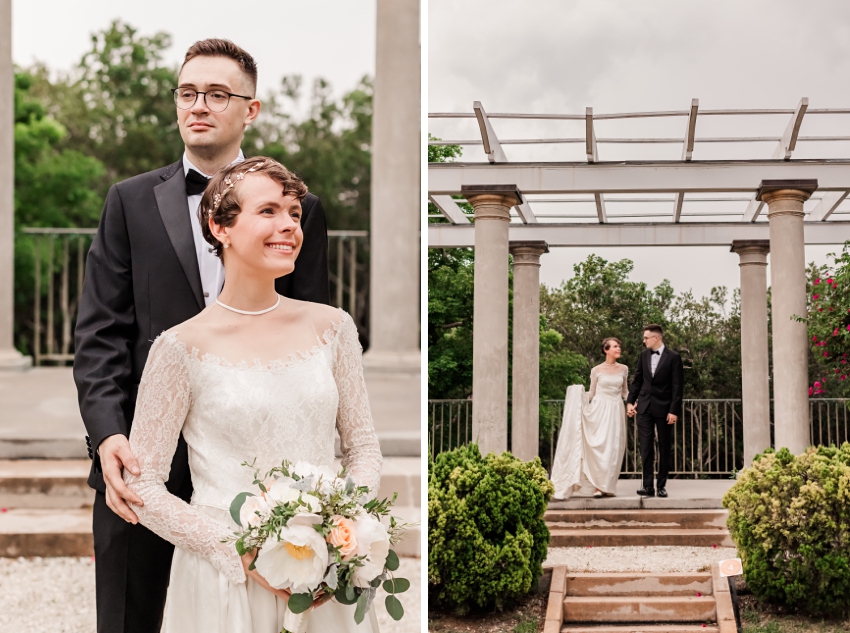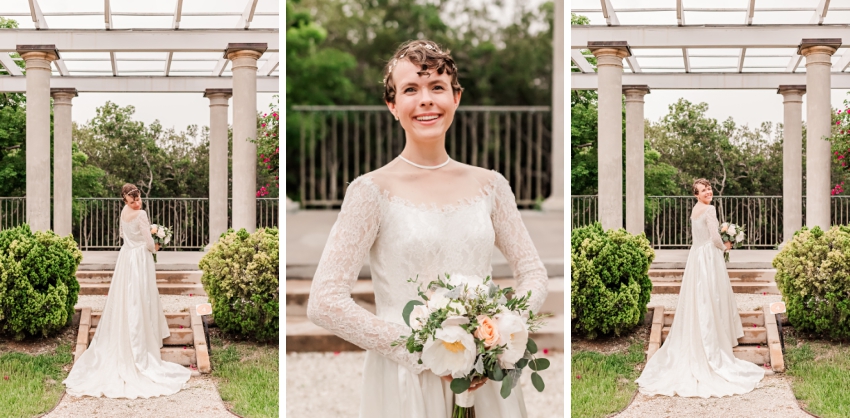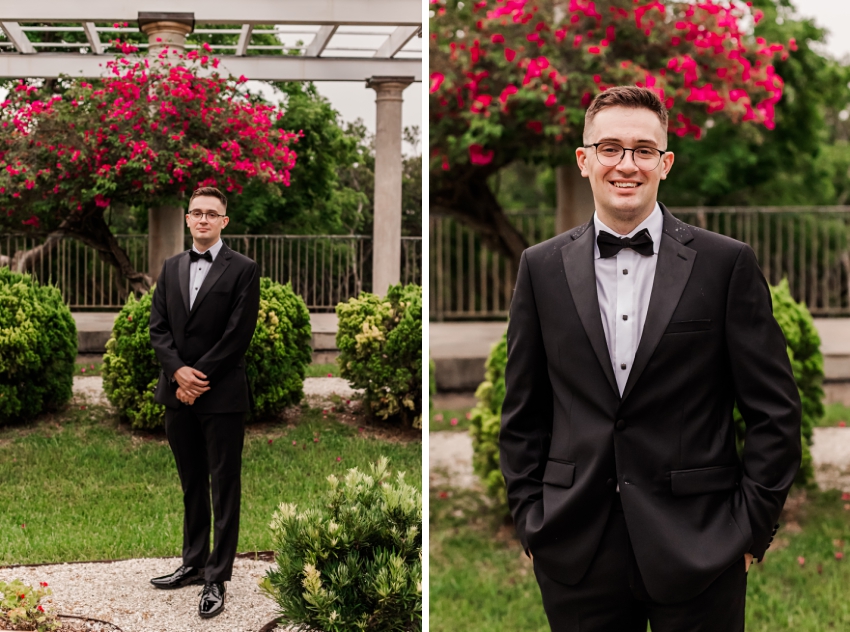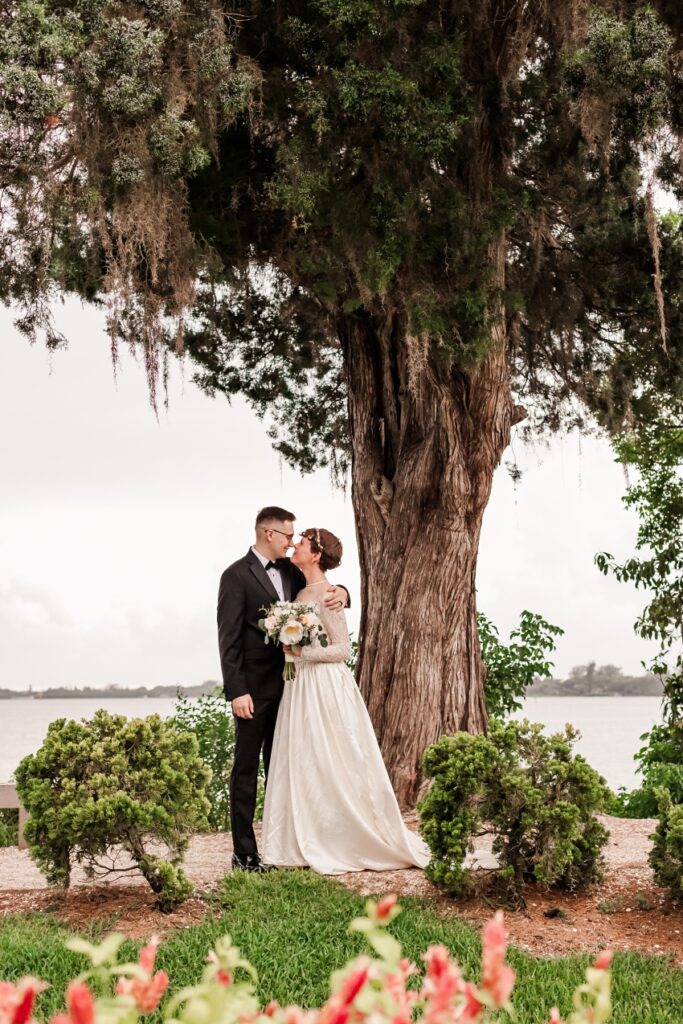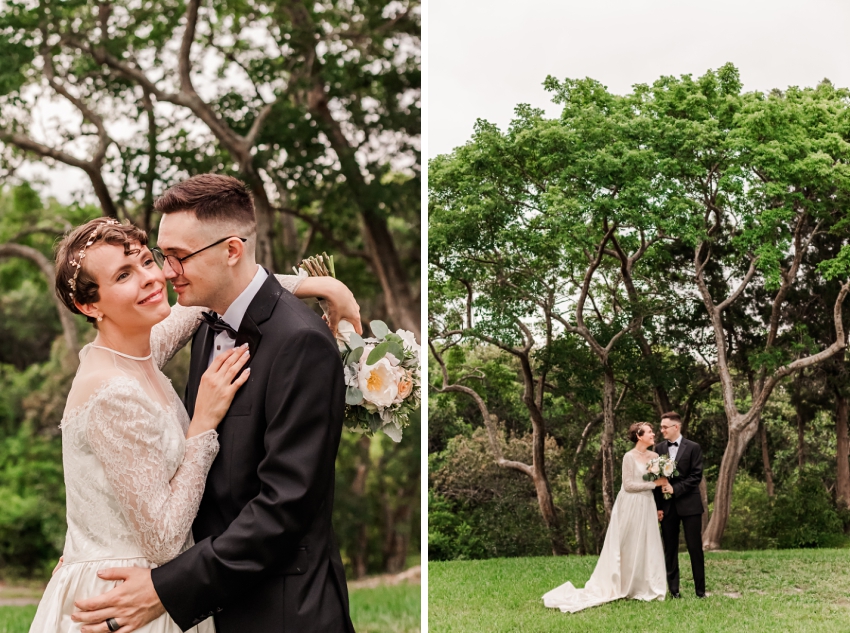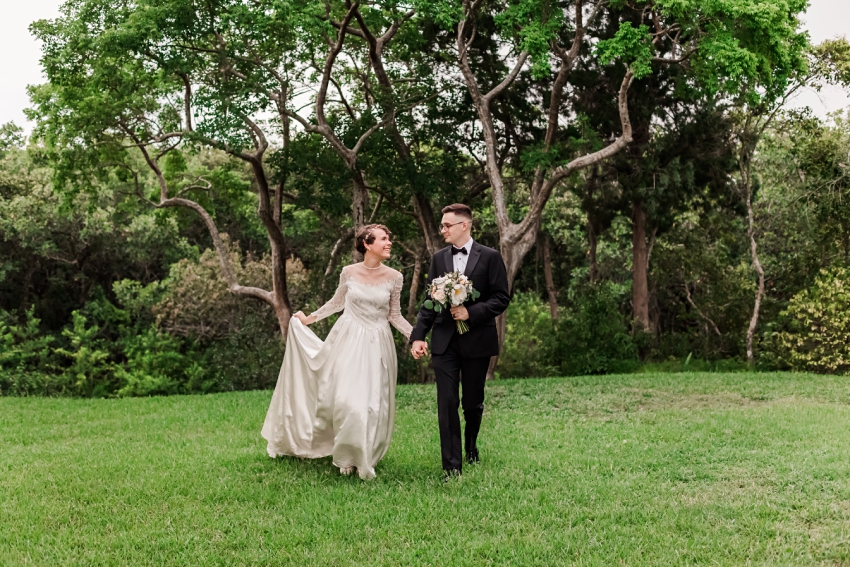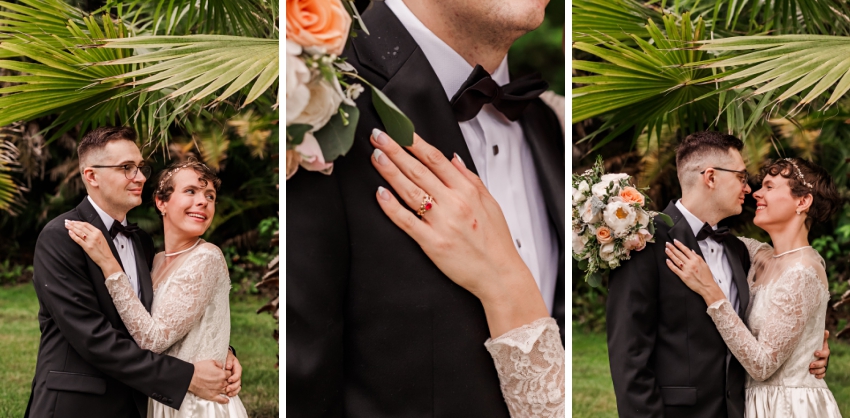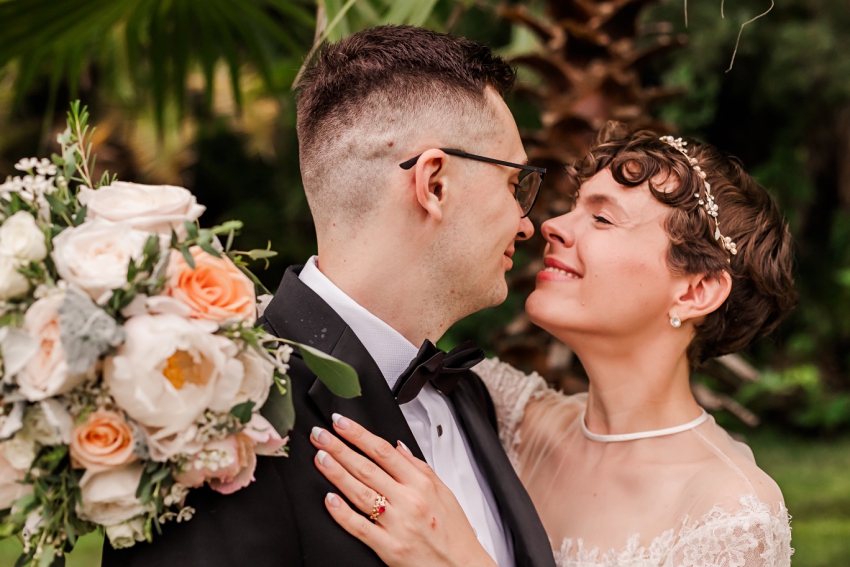 Following the ceremony and portraits, everyone made their way over to The Garden Room Café at Shoogie Boogies for a private four course meal. Kathryn has an exquisite eye for details! You can feel her dedication to providing a beautiful and memorable dining experience from the moment you walk through the doors. After a very delicious meal, the night ended with a cake cutting on the patio followed by their first dance as Mr. + Mrs. Gallegos to Michael Bubble's – Everything before Jessica + Caleb made their exit under a tunnel of sparklers.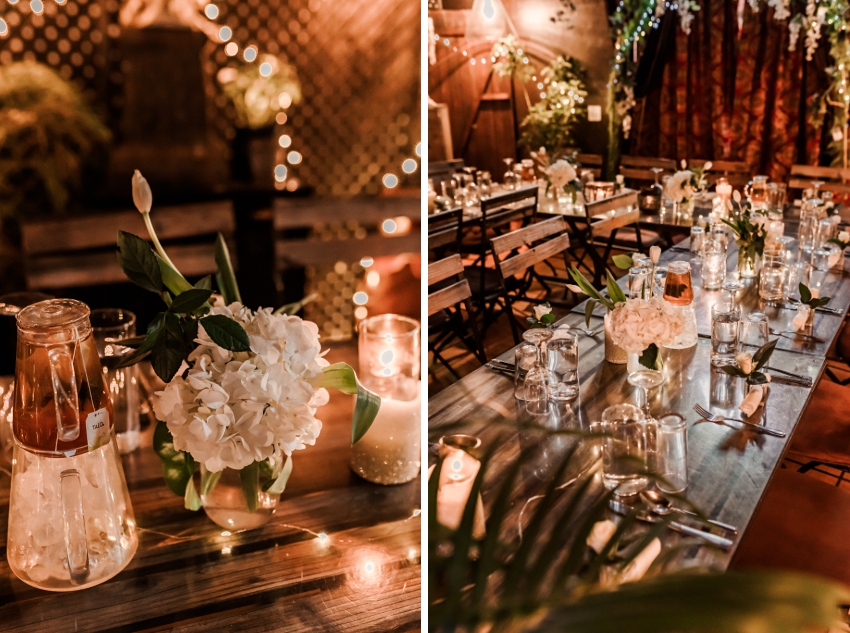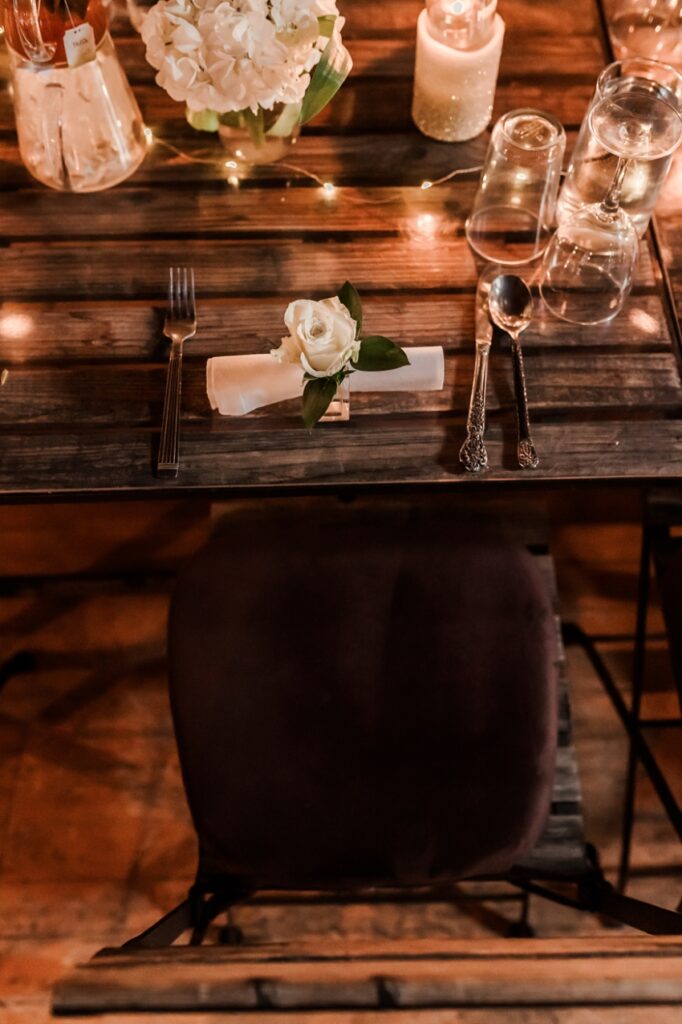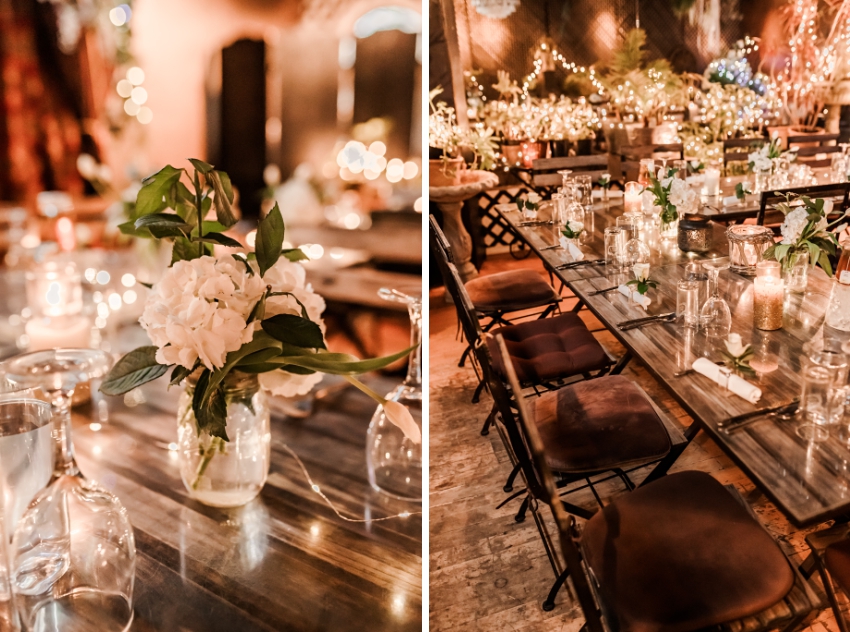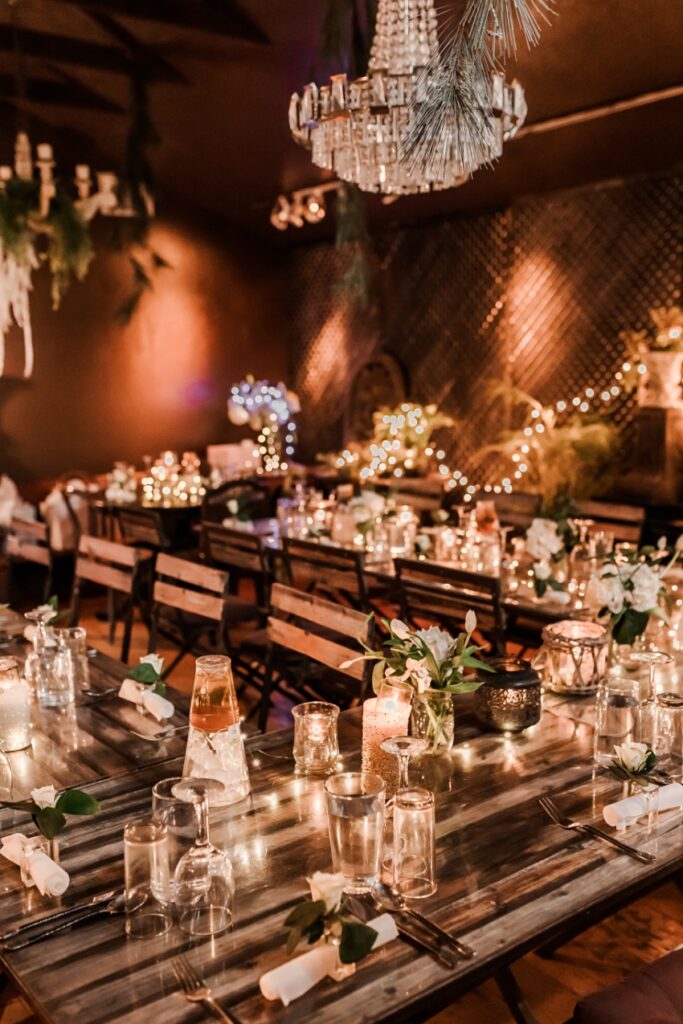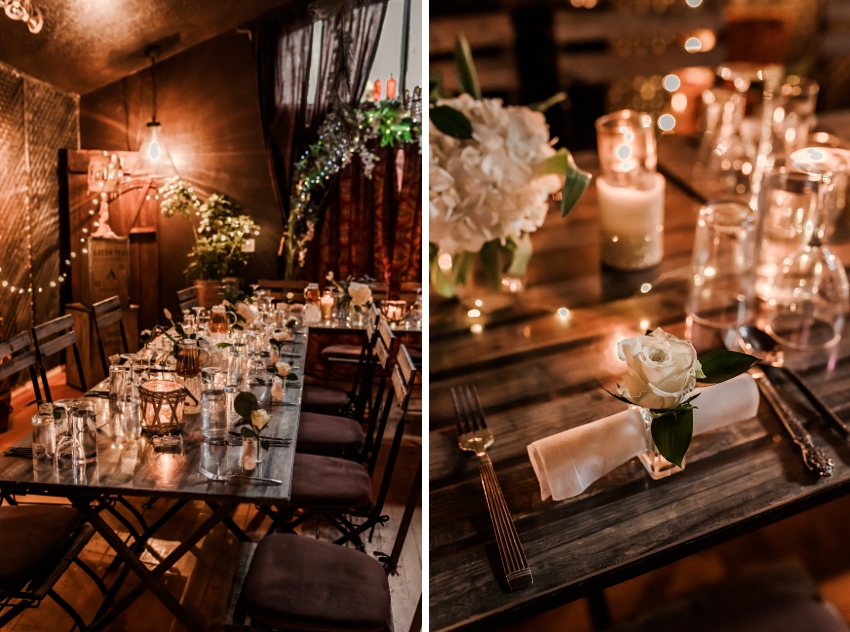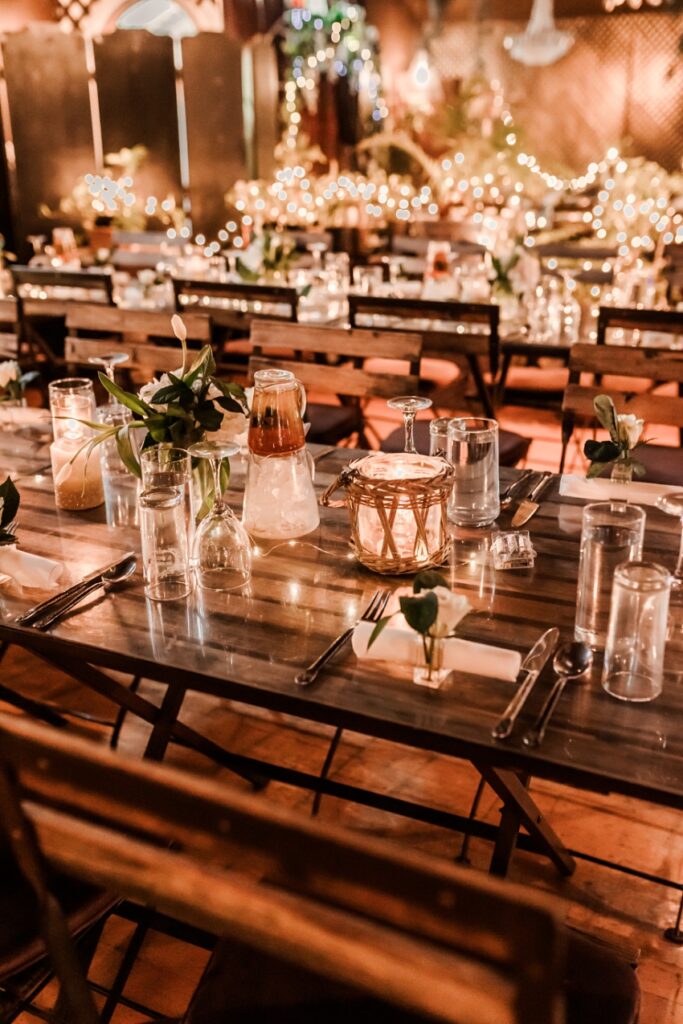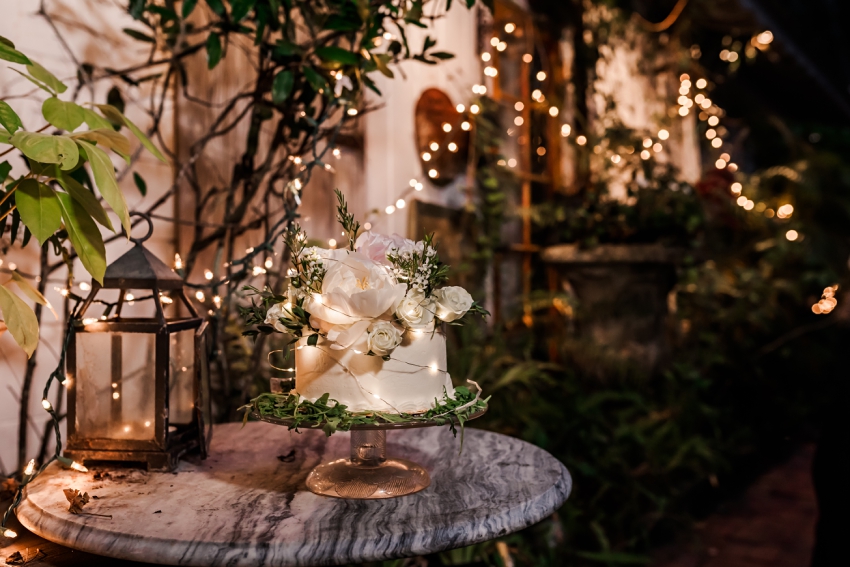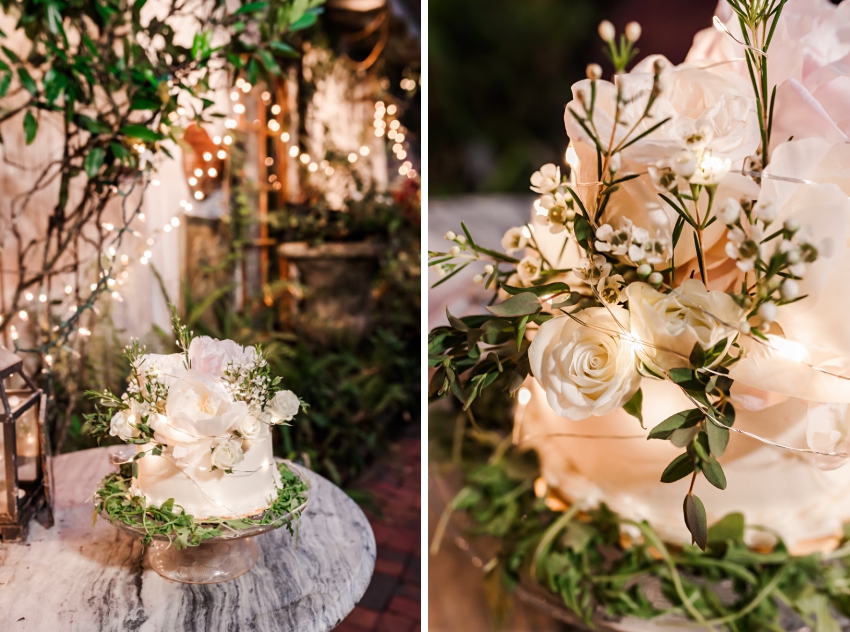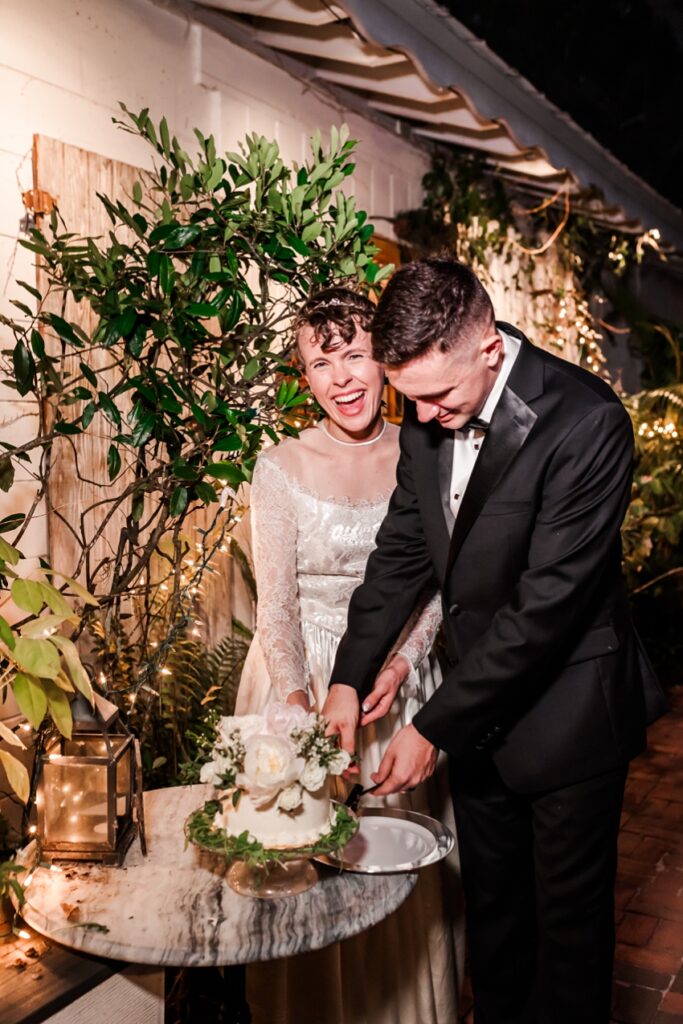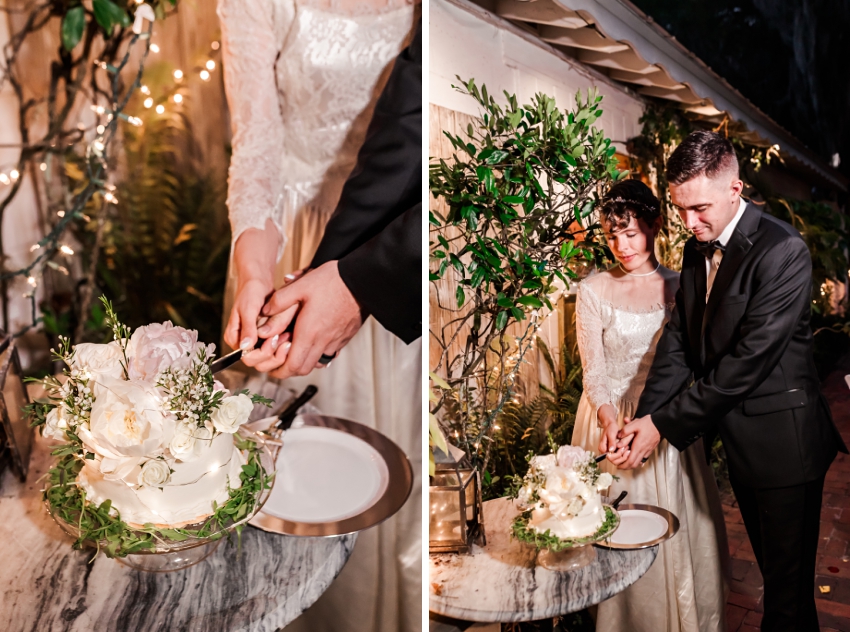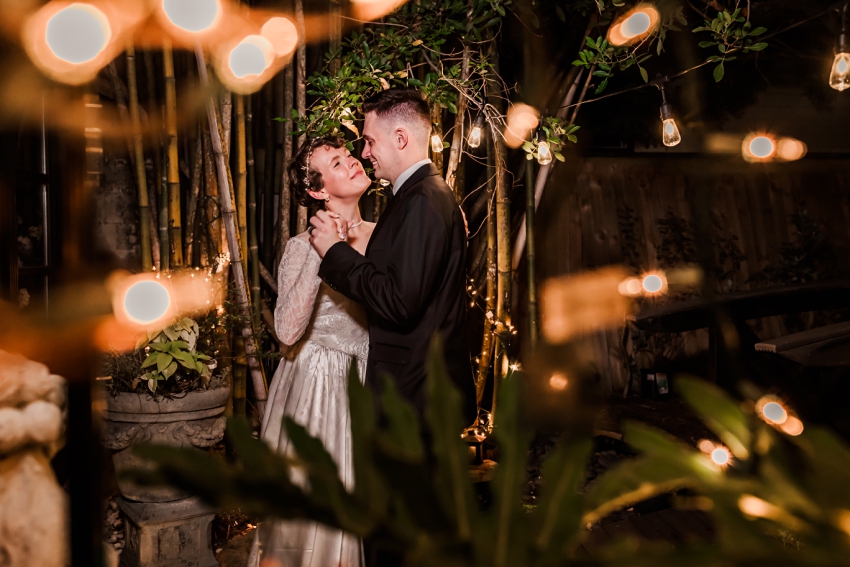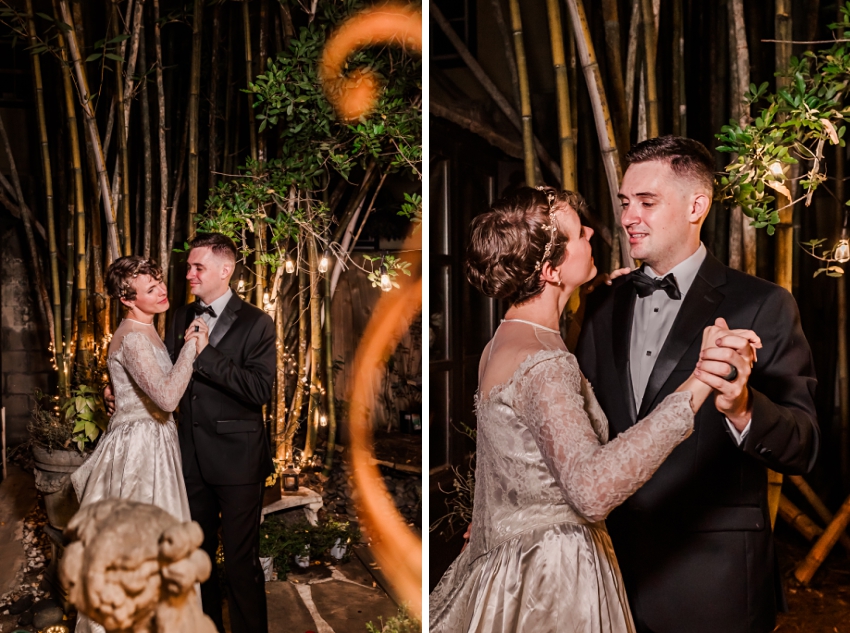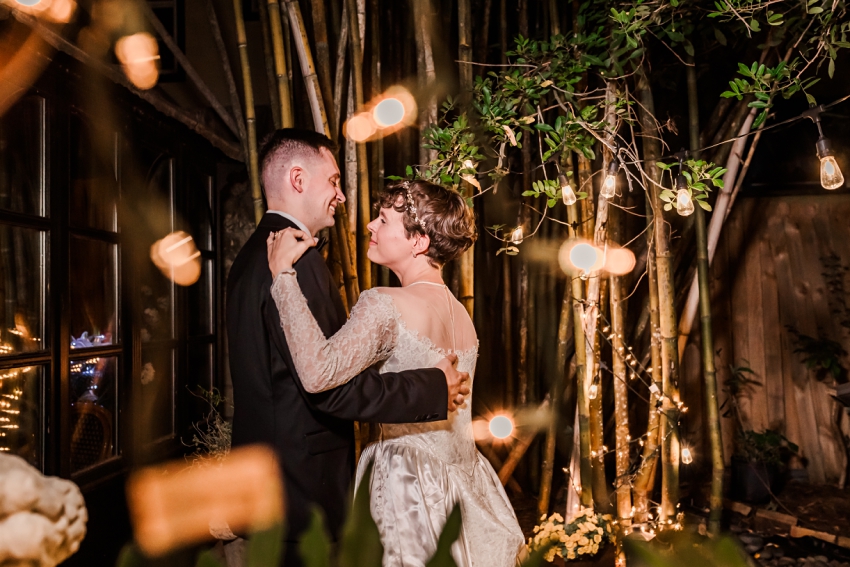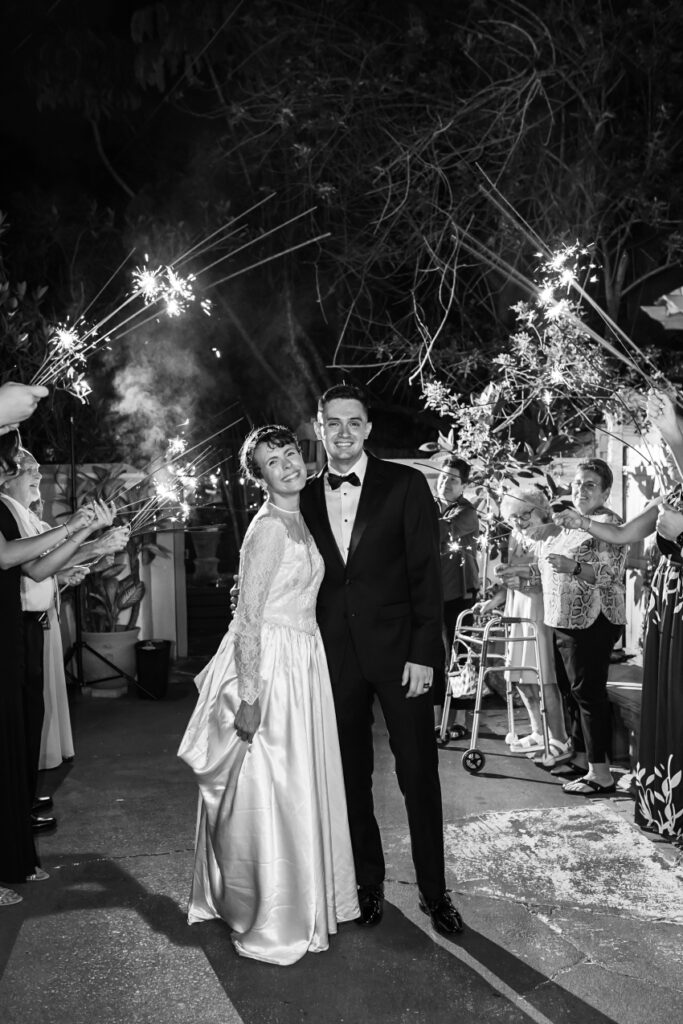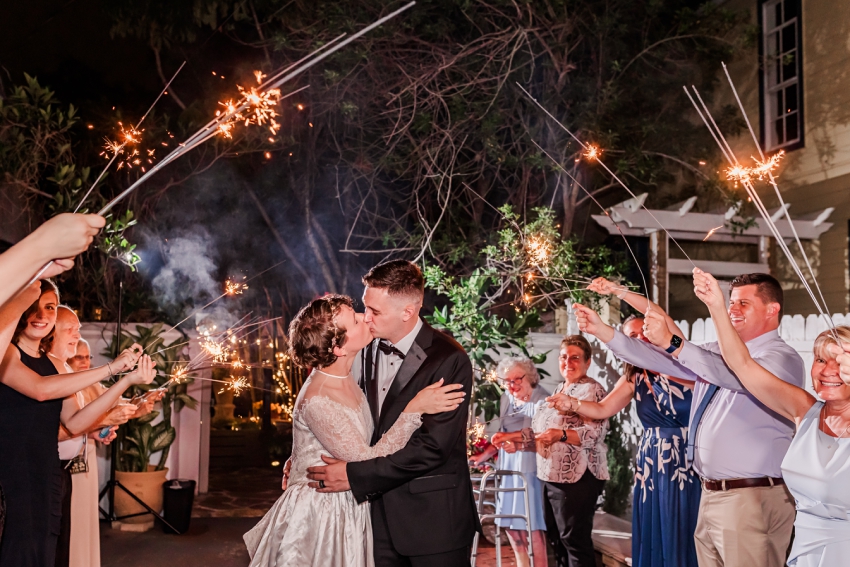 Photographer – Amanda Dawn Photography
Ceremony – Selby Gardens, Historic Spanish Point
Reception – The Garden Room Cafe at Shoogie Boogies
Bouquet – Beneva Flowers
Cake – Whole Foods