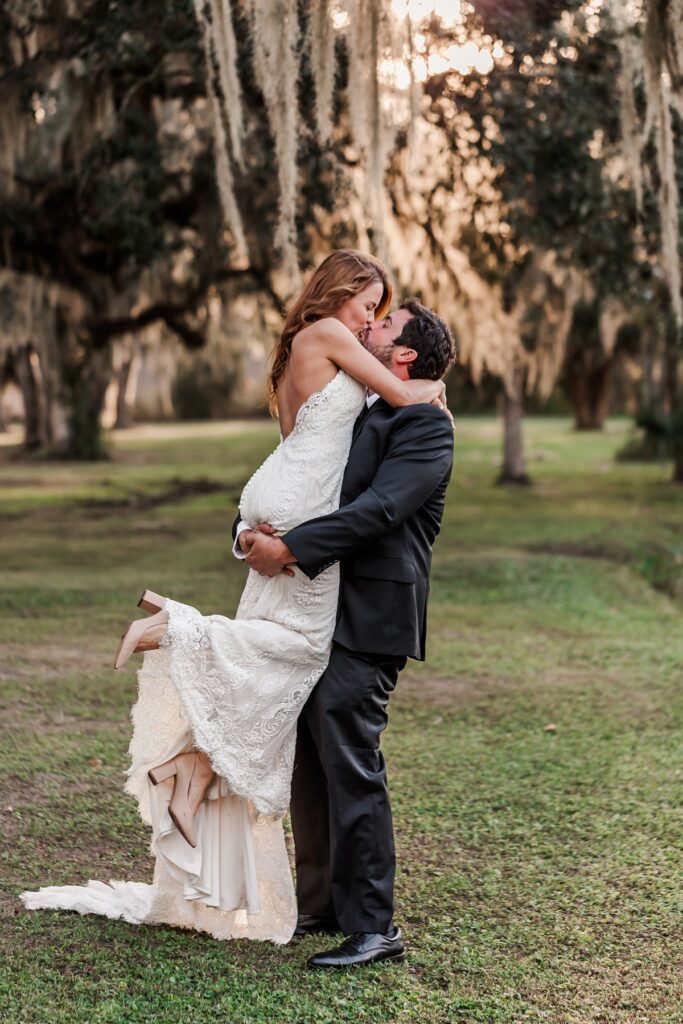 The Adventure of a Lifetime
EVERYTHING YOU NEED TO KNOW ABOUT WORKING TOGETHER ON YOUR WEDDING DAY
After photographing more than 100 weddings over the past few years, I've really come to value the unexpected, intimate moments that take place on a wedding day.
From the look on your face as you slip into your wedding dress.. to the emotions he shows as he sees you walking down the aisle… and the simple way the you lean your heads together as close friends deliver toasts squeezing hands with how happy your are.
This day is about more than the flowers and the shoes you chose – it's about celebrating the start of a new family. Every time I have the opportunity to participate in such a significant day is an absolute honor + I hope you'll choose me to celebrate together!
EXPLORE A FEW OF my FAVORITES
ISLA DEL SOL
St. Petersburg, Florida
Pier 22
Bradenton, Florida
My number one priority is making sure each of my couples have the adventure they've always dreamed about! To honor this, I accept an exclusive number of weddings per year.
Collections are customized to the unique, individual needs of each couple's wedding day. Collections begin at $3500.
If you think we'd be a great fit and are interested in learning more, please inquire using the contact form below!
I can't wait to hear your story!
Amanda was absolutely wonderful to work with & the senior pictures were beyond all of our expectations! She captured my daughter's sweet, beautiful personality and the photos are all gorgeous - its so hard to choose favorites! This was our first time with a photographer and she put her at ease immediately. We loved her work so much have already booked family portraits. Thank you again for capturing this wonderful milestone!! Highly recommend!
Amanda was highly recommended to me from a photographer family friend when I was looking for a wedding photographer. While looking through her portfolio, I fell in love with how she captured such sweet moments in weddings. I could tell she put a lot of thought and care into taking and editing her photographs. She was easy to communicate with- she always emailed me in a very timely manner. She was thorough in making sure she understood what I wanted in a wedding photographer and for wedding photos. Amanda was an absolute joy to work with on the day of our wedding. While our wedding day had some snags outside of anyone's control, Amanda made sure that our day was special- she was flexible and so kind! She was very personable and seemed genuinely excited to capture our day! I adore every single one of our wedding photos! Amanda did a beautiful job capturing the love and joy in our day, and she gorgeously edited them. I have received SO many compliments on our pictures! My husband and I will cherish these pictures forever- I can't wait to show them to our future children and grandchildren! I highly recommend Amanda as a wonderful photographer to work with and for her incredible photography skills!
We enjoyed working with Amanda during the photoshoot for my daughter's senior pictures. The wind was crazy but Amanda still managed to capture a lot of wonderful shots. She we responsive during our communications leading up to the photoshoot and made us feel comfortable by answering all of our questions. A real professional 🙂
Super professional job, and the pictures are lovely!! Very well edited. I just got engaged yesterday and it was such a great experience. It was a great surprise and I didn't even know she was there until my fiancée told me. After our brief introductions she directed us in an engagement shoot. I received some initial teaser pictures that night/the next morning and I was sent an email with the rest this evening. So the turnaround time was crazy good. Overall she was super professional and sweet, and I appreciated how she helped us to capture lasting memories. Would 10000% recommend.🤩🤩
Although our family were unable to attend the actual wedding 💒 event of a friend, thee pictures proved to be a close alternative to the Real event... Loved the category filing especially formals... Gorgeous colors and moments noted...
Amanda does a fantastic job! We absolutely loved how wonderful my son's Senior photos turned out. Amanda brought out my son's beautiful smile in every photo. She goes over every photo detail before, during and after. Amanda cares for every client she works with and her photos are just amazing!! I can't wait to work with Amanda again when my youngest son becomes a Senior.
We could not have been happier with our experience with Amanda Dawn Photography. Not only is she professional but she made us comfortable for the entire session. She took her time, listened to our desires, and and took so many pictures I don't know how I am going to choose. The pictures are absolutely stunning! Looking forward to working with Amanda again in the near future!
Amanda has been apart of every major milestone in my adult life. She and my husband set up a surprise engagement session, our wedding, anniversaries, family pictures once our family grew. She's always up to travel to a new place for a new back drop for us (I like to switch it up.) We have always had a top notch experience from start to finish. Professional, fun, great photography what more could you ask for?? Book with Amanda you won't be disappointed!