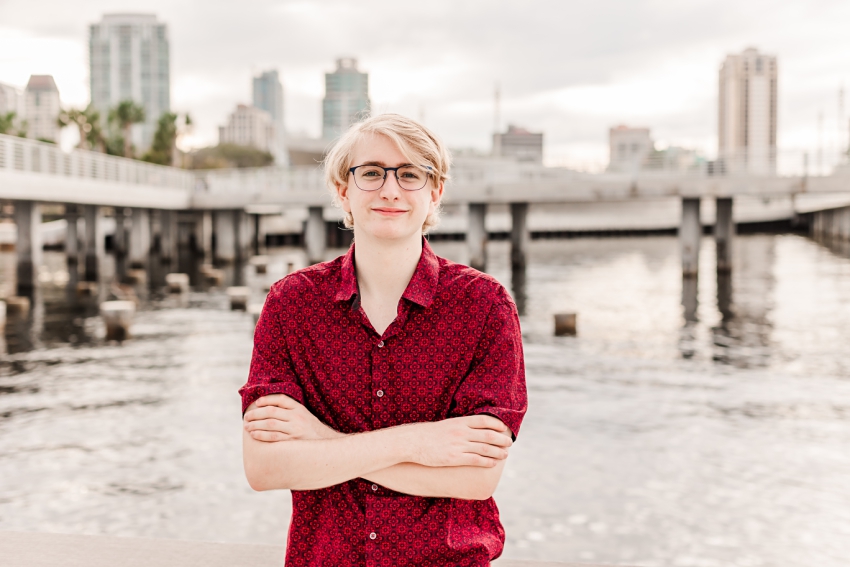 St. Pete Pier Senior Portraits | St. Petersburg, Florida
Let's be real, high school guys aren't a huge fan of being in front of the camera and more often than not it's the mom that books the session then tells them where to show up. I hit it off emailing with Kayson's mom and knew when I met Kayson we would all enjoy our time together.
When you live locally but don't adventure out a lot – the St. Pete Pier is the perfect spot to spend an evening! We started off the session strong with his formal outfit bringing all of the James Bond vibes. A quick outfit change later, for a more casual look, we continued walking along the pier searching for dolphins along the way but every time I held my camera up they would dive back underwater.
When we made it to the section of the pier that shows off the city skyline I was so excited. that series are some of my FAVORITE!! Kayson kept us laughing the entire time with his well rounded repertoire of "dad jokes" and we finished off the evening watching a Michael Jackson impersonator do a few dances before he treated his mom to a nice dinner – something I think every high school guy should do at least once!
Learn more about the Amanda Dawn senior experience today!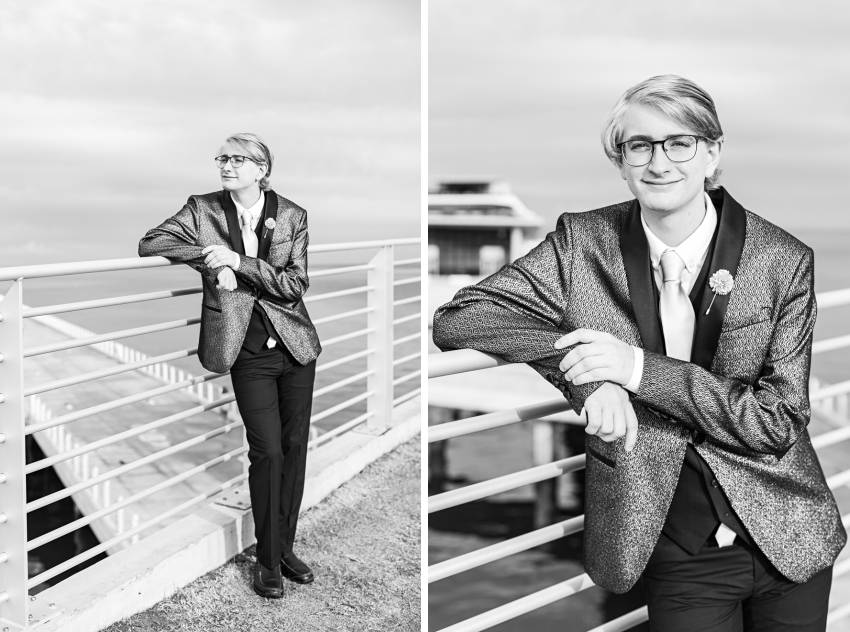 Kayson, I hope you have a blast finishing out your senior year!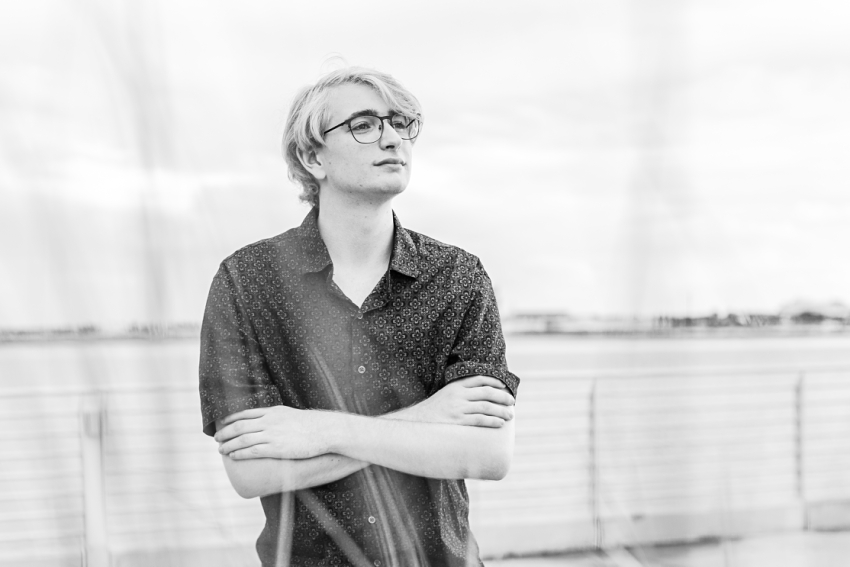 If you enjoyed this post, you may also love:
Pass-a Grille Beach Senior Portraits
Downtown St. Petersburg Senior Portraits
St. Petersburg Pier Senior Portraits