The Powel Crosley Estate is a beautiful Mediterranean-style mansion located directly on the Bay in Sarasota, Florida. This historic estate was originally built in 1929 by Powel Crosley, a well-known inventor and entrepreneur, as a winter home known as "Seagate" for his wife. The property was later restored and now operates as an exclusive, private event venue.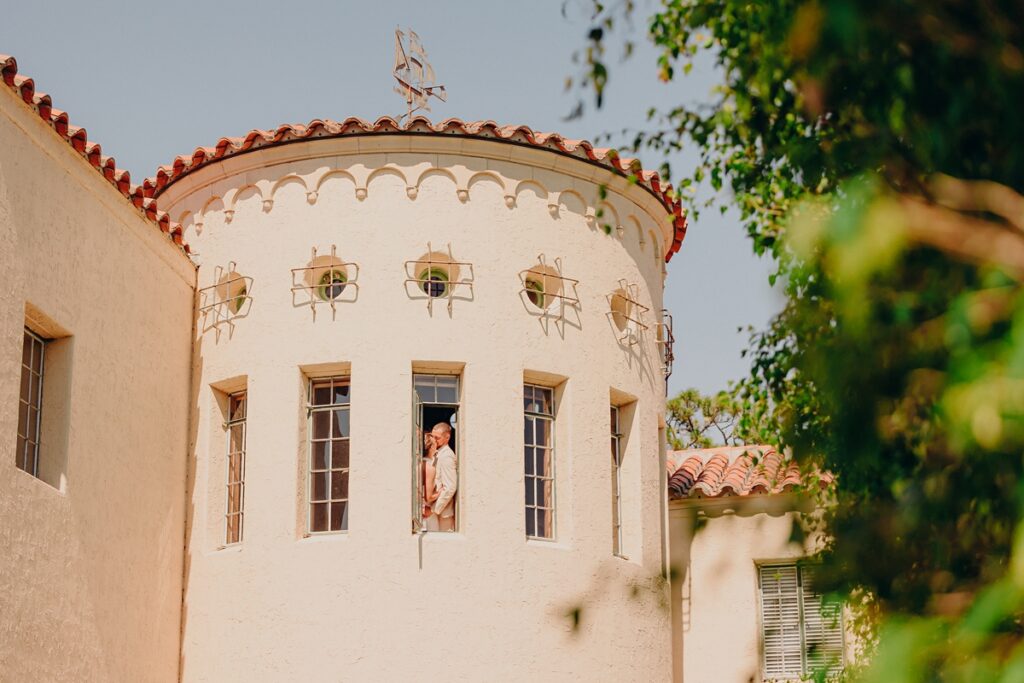 Image by: Amanda Dawn Photography
Wedding Venue in Sarasota, Florida
History
The Crosley Estate boasts a beautiful, Mediterranean architectural style that is characterized by its stucco walls, red-tiled roofs, arched doorways, and ornate detailing. The estate's design reflects the opulence of the 1920s, with grand columns, terrazzo floors, and intricate wrought-iron accents. The attention to detail and craftsmanship of the era is evident throughout the property, creating a sense of grandeur and sophistication.
Accommodations
The Estate can accommodate both indoor and outdoor weddings with a number of indoor spaces including the Great Room, Dining Room and Library. Outdoor spaces include the Bayside Lawn, Loggia, and Pavilion, which all offer a stunning view of Sarasota Bay.
Pricing
The Powel Crosley Estate offers a variety of pricing options for weddings, although the cost of renting the mansion will vary depending on the date and the time of year. The estate also offers a number of wedding collections that include catering, event planning, and floral design. Rental packages that include use of the estate for a Saturday wedding begin at $7000. Overall, The Powel Crosley Estate is a beautiful venue for couples who want an exclusive and memorable setting for their special day.
Learn More
Imagine what your wedding day could look like by viewing this real wedding day on the Loggia and Bayside Lawn.
Still researching the perfect venue? Check out my list of "The Best Wedding Venues Around Tampa, Florida" to get inspired by some of the top wedding locations Florida has to offer for your wedding day.
Looking for a photographer with experience at The Powel Crosley Estate? Inquire Now.