Congratulations on your journey to creating the wedding of your dreams! As you embark on this exciting adventure, one of the most important decisions you will make is selecting the perfect wedding venue. A venue should not only resonate with your love story but also offer a canvas for stunning, timeless photographs. Continue reading to learn about key considerations that will help you choose a wedding venue to set the stage for unforgettable moments and breathtaking images.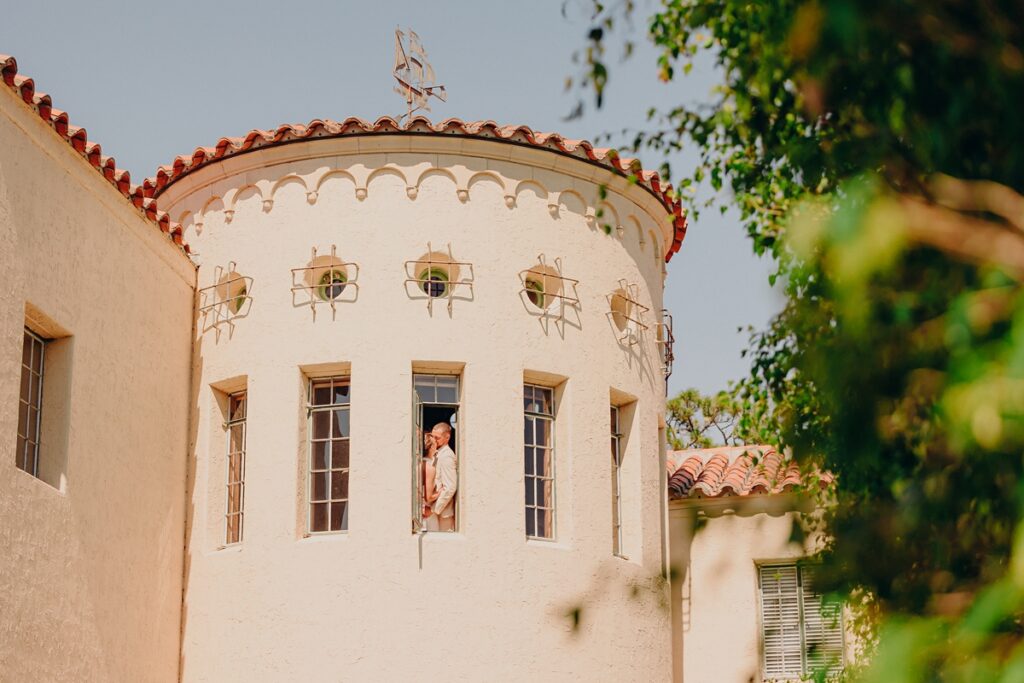 Image by: Amanda Dawn Photography
How To Choose Your Wedding Venue
All-Inclusive
It is a proven fact, the more moving pieces – the more likely for something to go wrong. Imagine a wedding where every detail is expertly taken care of, leaving you free to revel in the joy of the day. All-inclusive wedding venues are a couple's best friend, offering comprehensive packages that cover everything from catering to décor. As you envision your special day, consider how an all-inclusive package can streamline your planning process, allowing you to focus on being present in the moment.
Landscaping and Seasons
Every season paints a different picture, each with its own charm and allure. Spring blooms, summer sunsets, autumn foliage, and winter's cozy embrace each hold a distinct appeal. Consider the mood and atmosphere you want to evoke and explore venues that align with your desired time of year. Embracing the season can infuse your wedding day with an authentic and captivating ambiance, adding depth to your photographic narrative.
Rain or Shine
While you hope for clear skies, it's essential to have a plan for unexpected weather. A venue's rain plan can be a lifesaver, ensuring your celebration continues seamlessly rain or shine. When evaluating venues, inquire about indoor spaces or backup options that cater to both your guests' comfort and the lens that will preserve your memories.
Ambiance
As the sun sets and the stars appear, your celebration takes on a new glow. A venue's natural lighting and evening illumination can dramatically enhance your photographs. Consider venues that offer abundant natural light during the day and enchanting lighting options after dark. These elements collaborate to create a visual symphony, ensuring your photographs shine as bright as your love.
Effortless Flow
Your wedding day should unfold with ease, allowing you to savor every heartfelt moment. A well-organized venue with accessible amenities and thoughtful layouts ensures a seamless flow for you, your guests, and your photographer. From capturing candid smiles to choreographing romantic shots, a well-designed venue becomes the ultimate canvas for your photographer to tell your story.
As you embark on the journey to find your dream wedding venue, remember that your choice will play a starring role in the memories you create and the photographs that live to tell the story for generations to come. Let the allure of all-inclusive packages, enchanting landscapes, and thoughtful rain plans guide you toward the venue of your dreams. Embrace the magic of the seasons, bask in the perfect lighting, and choose a venue that offers an effortless flow for your day. Your love story deserves a venue that will help you create a masterpiece of memories, captured beautifully for a lifetime.

Ready to Capture Your Love Story? Inquire Now to Secure Your Wedding Date!